OK then. On to TestDisk. Since I am already sleepy I am hurrying up a little :).*yawn*
Download from here
TestDisk Download - CGSecurity
. You should only download the Windows version ( second in the list) and
not the Windows 64 bit version.
Run testdisk_win.exe
First Screen No Log Enter
Second Screen: You already said that your 120GB SSD does nt appear as Disk but appears as Drive I:
In that case highlight Drive I: ( Make sure you select the correct 120GB Drive by its drive letter. [Proceed] is highlighted. Press Enter.
Third Screen: Highlight [None] (if not highlighted already) and Press Enter.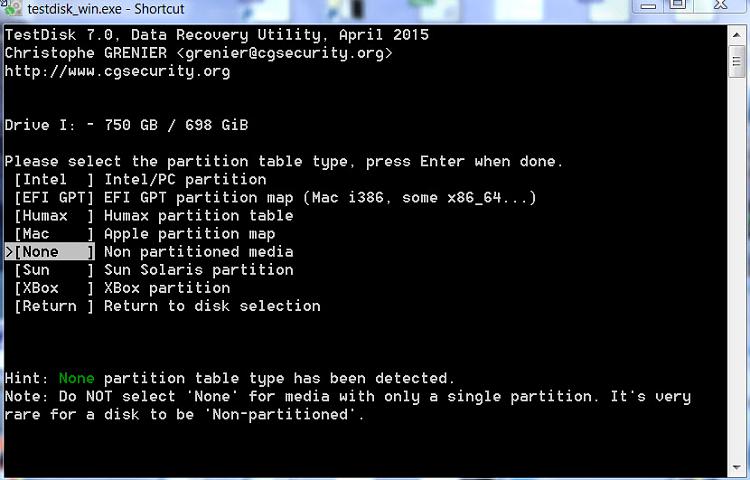 Fourth Screen: Highlight [Advanced] if not highlighted already and press Enter.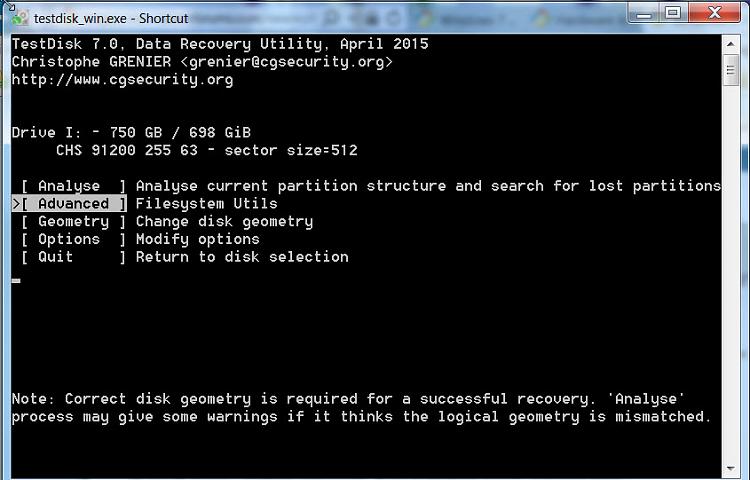 Fifth Screen: Do you see a partition highlighted?
[Boot] is highlighted ??? No, we don't want it. Move the highlight to [List] using the Right arrow key and then Press Enter.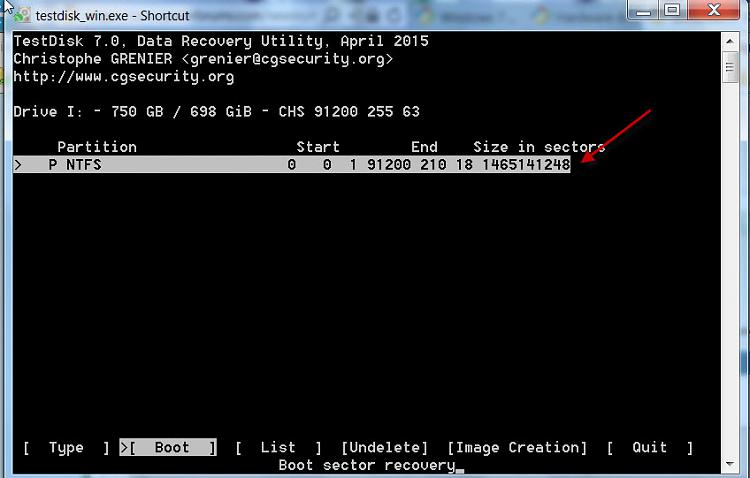 Do you see your folders/files? If you see you have struck Gold. Mackenna's Gold. Post a screenshot.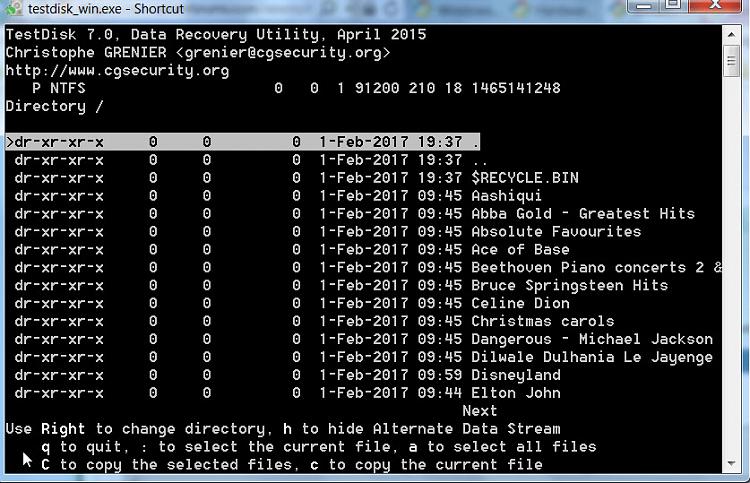 If you hit dust during this procedure, close TestDisk and blame jumanji. He has nothing else to offer. Seek professional data recovery.
In case you see the folders and files How to copy?
You must plug in another external drive with adequate space. Create a folder named Recovery. That will be your destination to copy. After this rerun TestDisk till you reach the screen showing the folders. Copy to J:/Recovery ( if your external drive shows as J: in TestDisk. )
Post #28 here
My external hard drive suddenly became unllocated:
on how to.
I am hitting the sack now. Report how it went. Good luck.