You most probably created that partition using Partition Wizard. Right?
When you did it you would have definitely got a message that Windows will see only one partition that is first. Did you or did you not?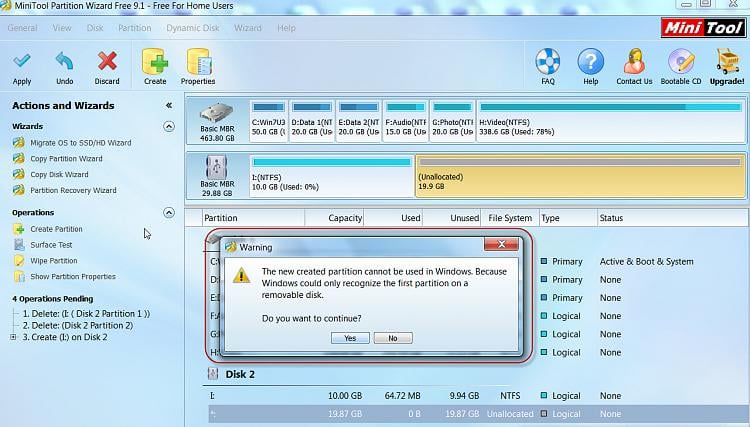 It is not possible to see both the partitions in Windows,
If you want to access the other partition, use Partition Wizard, right click on the 10GB partition and hide it. Then give a drive letter to the 118GB partition.. Apply.
Now Windows will see your 118GB partition.
As far as I know , there is no way you can see both the partitions in Windows. You have to hide one to see the other.
If you find a way to view both partitions in Windows. , let me know. I am willing to learn :).