Please do not put the screenshots in a word file
. Upload the screenshots as jpg or png directly to Sevenforums and attach those.
Upload:
Screenshots and Files - Upload and Post in Seven Forums
It will at once be visible in the post itself as below.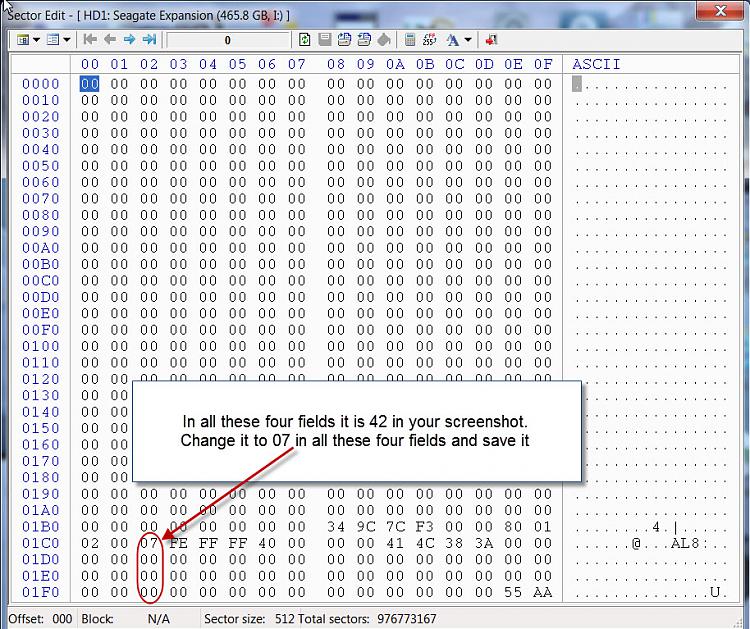 Now in your screenshot row 01C0, 01D0, 01E0, 01F0 Column 02 all the four fields are 42. You have to change it to 07 and save it. ( Zero Seven)
Run bootice and select your correct drive
( As already told have only the dynamic Disk external connected. Make sure you do not select your system drive)
Click on sector Edit and your sector 0 window opens.
Click on digit 4. It will start flashing. Type 0. Now the next digit 2 will start flashing. Type 7.
Do the same for the other three 42 and change it to 07
So then, all 42 will be 07 as shown in the screenshot below.
Make sure that you do not make any change to other preceding and succeeding fields or any other field..
Close the sector edit Window. You will be asked whether to save changes to the disk. Click on Yes to save.
Exit bootice.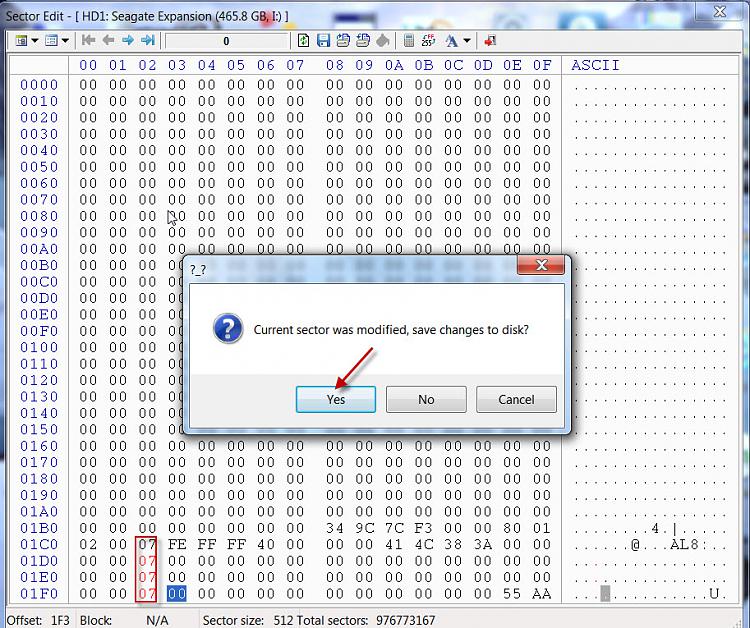 Shut down your PC and then boot again.
Are you now able to access the drive?
If not post a fresh screenshot of Windows Disk Management. You may need to bring it online or assign drive letters or you may need to do a Partition Recovery. Windows Disk Management screenshot will tell us. Let us see how it goes.