Lets see a picture like this from your computer.
Use this tutorial by Brink to post the picture.
Screenshots and Files - Upload and Post in Seven Forums - Windows 7 Help Forums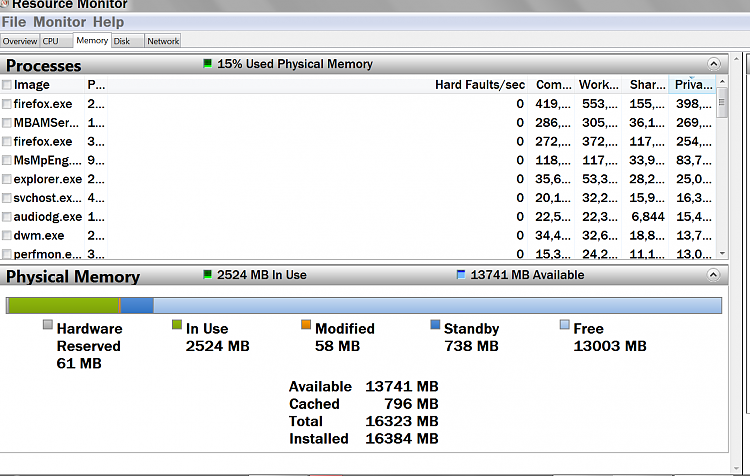 **Also what security scans have you done?
A infection can eat up memory.
Do you use any cleanup, tuneup or registry programs?
Do you use any program by IObit?
Why a anti virus program would be monitoring memory usage is puzzling.
Jack