Preparation:
1. Download and install
Windows
version of TestDisk & PhotoRec 7.0 (18 April 2015), Data Recovery from
http://www.cgsecurity.org/wiki/TestDisk_Download
(Do not download beta 7.1-WIP or Windows 64-bit version even if your system is 64 bit).
Extract the testdisk-7.0.win.zip(11.8MB) to the root of your System drive. You will run
testdisk_win.exe
in the extracted testdisk-7.0 folder. ( Should be run as administrator in case you are not an User with Administrator privileges)
2. On your Destination Drive where you want to copy your files, create a folder named Recovery.( In TestDisk you will have to navigate to your
Destination Drive letter: \Recovery
to copy the files.)
3. Read my post#28
Copying files listed by TestDisk during Recovery
in
My external hard drive suddenly became unllocated:
Procedure:
1. Please remove all other USB storage devices/hubs/docks. Plug in your larger than 2TB problem HDD either internally or in a working external enclosure.
2. Run testdisk_win.exe (as an administrator or user with Administrator privileges). In the TestDisk window you will navigate using Left/Right, Up/Down arrow keys.
First Screen: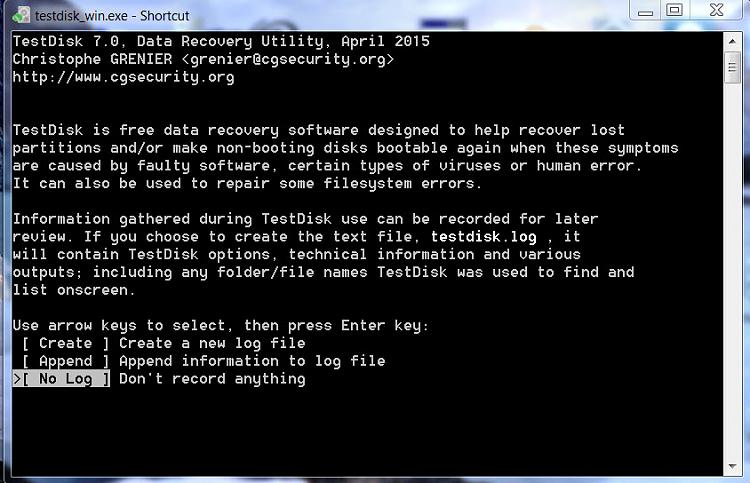 Highlight [No Log] and Press Enter key
Second Screen: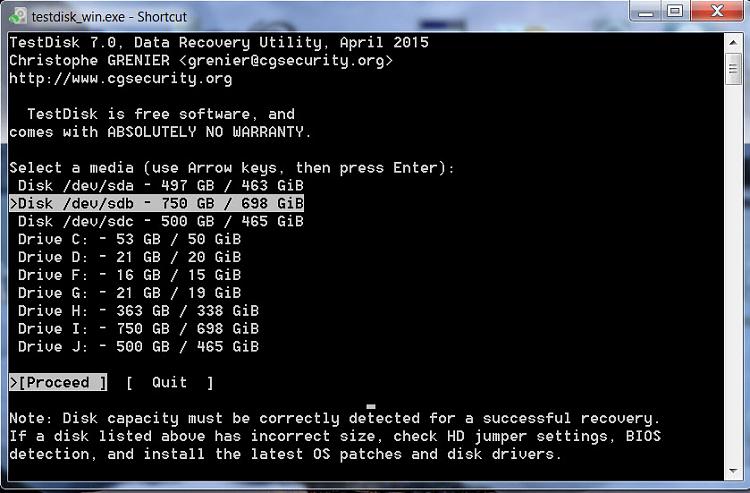 You should see your System disk, problem >2TB disk and the Destination Disk alongwith the drives. (Identify your disks by their capacity).
Highlight your problem Disk.
Also note down the drive letter of your Destination Disk. Press Enter key ( In the screenshot my Destination Disk is 500GB and its drive letter is J: When copy time comes I will show Directory J: \Recovery as the destination to copy files to.)
Third Screen:
Highlight [Intel] and press Enter key
Fourth Screen:
Highlight [Geometry] and press Enter key
Fifth Screen: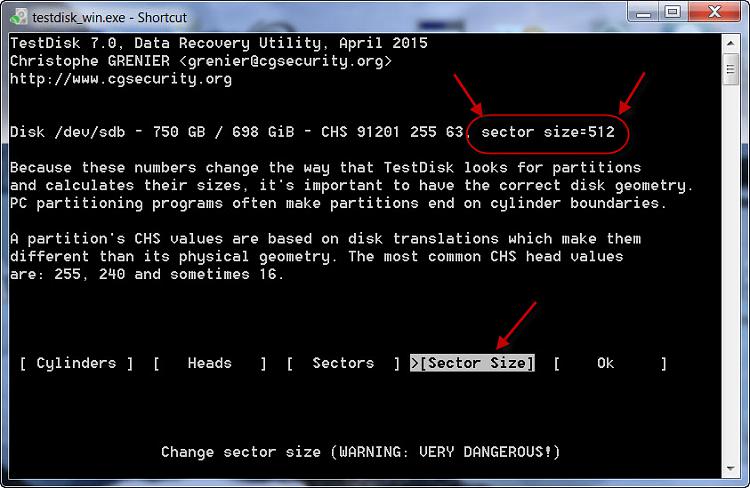 Is the Sector Size of the HDD shown as 512 at the top? If yes, move the highlight to [Sector Size] command at the bottom and Press Enter Key
Sixth Screen:
Type 4096 and press Enter Key to change the sector size
Seventh Screen: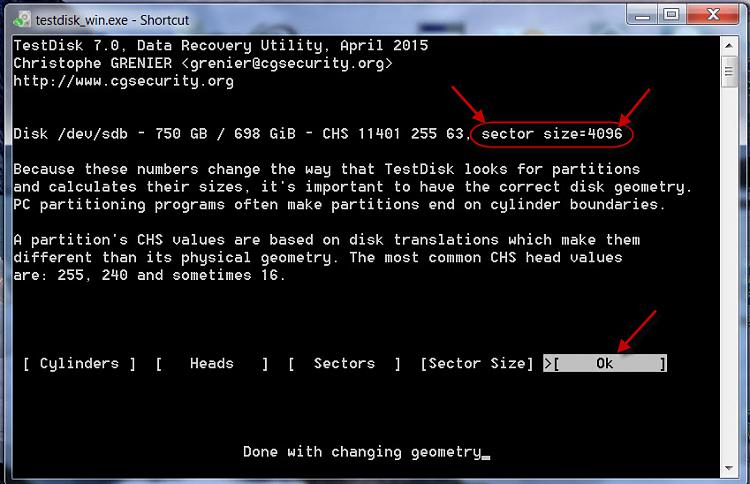 Does the sector size show as 4096 at the top of the Window? If yes, highlight [OK] and Press Enter key
Eighth Screen: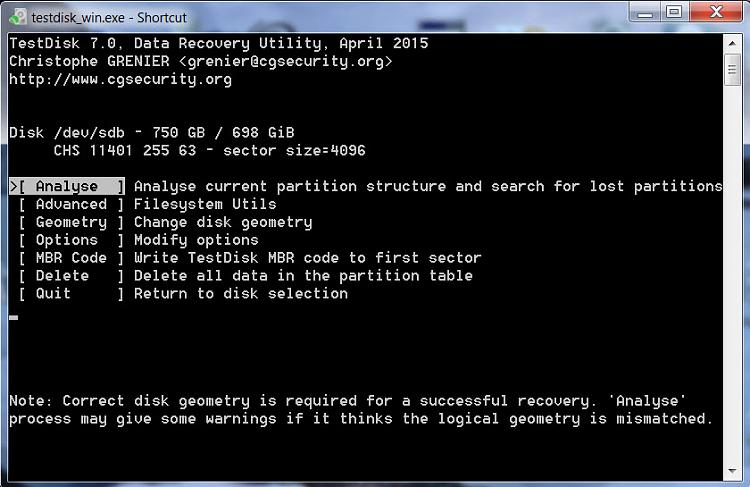 Highlight [Analyse] and press Enter key
Ninth Screen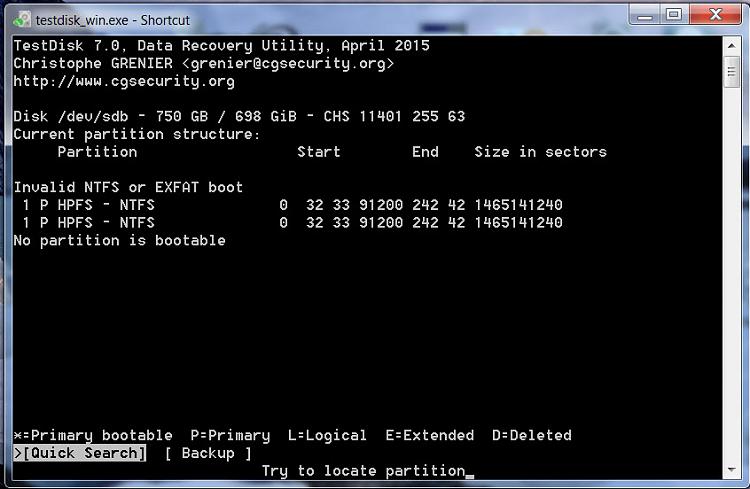 This screen may show a wrong Partition Structure. If it does, highlight [Quick Search] and press Enter key. ( There is a possibility that TestDisk may skip this screen and straightaway go to Tenth Screen. Do not mind.)
Tenth Screen:
Does this screen show the correct partition/s and read as "Structure OK ....blah blah......." ? Thank your stars and give a clap. ( Do you have a brick and/or an egg to throw at too?

). You can now type P (upper case, Shift+P) and press Enter to list the files
Eleventh Screen:
Do you see all your folders/files listed? Copy time ( Coffee time for me :)) . Select and issue the appropriate command to copy the files.
My post#28
Copying files listed by TestDisk during Recovery
in
My external hard drive suddenly became unllocated: