Hi all :)
Not sure if this is a W7 thing, or...
I use Acronis 2015 to image my OS drive. I have a bootable USB flash drive that I have created. Put the drive in a USB port, boot into it, and go through the steps to restore an image. All works fine... until a little while ago.
Tried booting into the flash drive, but it just hangs at the MB splash screen. Tried several times, diff port, diff stick. Nada. I can boot into Windows just fine, but not the stick. I can see the contents of the stick while in Windows.
So I go into the bios boot menu, and find this: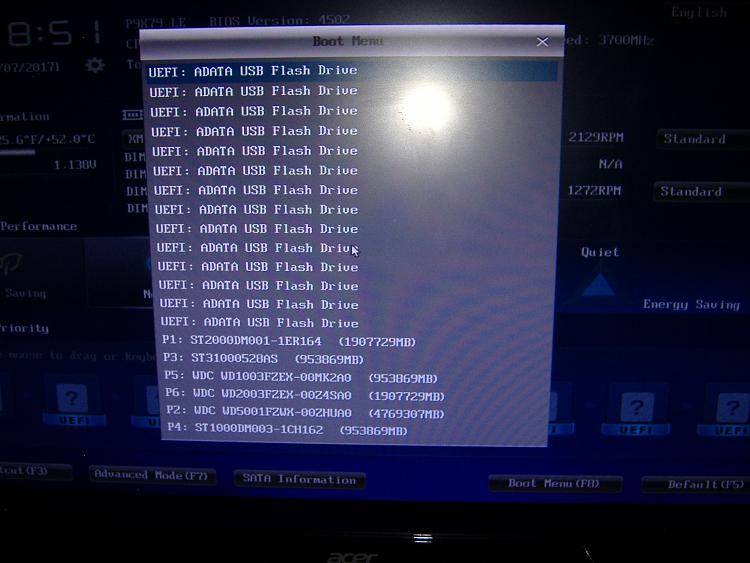 It's been a while since I have been in there, so I do not know when/how I wound up with all of those EUFI entires. I assume this is the cause of my issue. Any idea what is going on here, and what I can do?
Don't know if this is of any help, but maybe it will be:
Thanks in advance.