^ Good

Atlast someone on the same wavelength :) but your instructions could have been more explicit . You will definitely learn to improve upon your skills and presentation.
@
XweAponX
, FreeBooter has suggested that you try TestDisk to repair MFT and that is the way I shall go. But first show me the screenshots that I have asked for and also let me now how the problem drive is connected.
Download TestDisk 7.0 for windows from
TestDisk Download - CGSecurity
( not the beta 7.1, not the Windows 64bit version even if your system is 64bit) Roll down in that page and you will find 7.0

Extract the zip file to the root of your system drive C:
Reboot your system, plug in your problem drive.
Run testdisk_win.exe in the testdisk-7.0 folder in the C: drive. ( You may create a shortcut on the Desktop for convenience and future runs.)
Go as per the screenshots below.
Note:
You need not plugin a destination drive to copy right now
since we are only trying to repair the MFT. However when on Screen 5[List] appears, you can highlight it and press enter key to check whether it shows all your files. It may not, if the MFT is corrupt. Press Q to go back to the prevoius screen, highlight [BOOT] and then press Enter.
Screen 1:
Screen 2: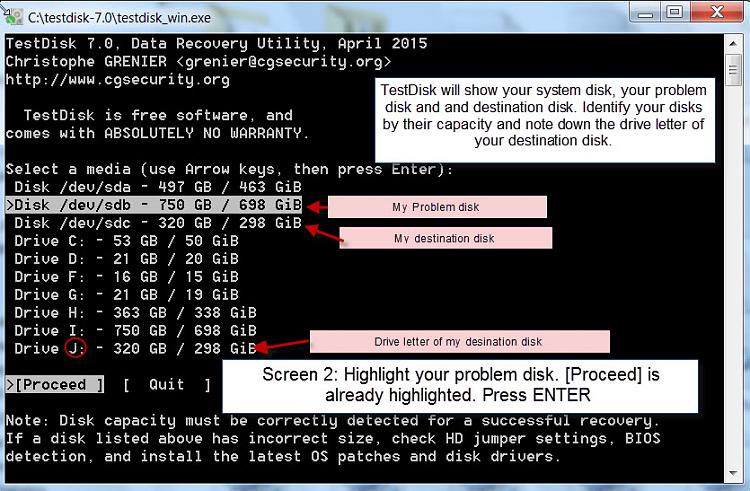 Screen 3: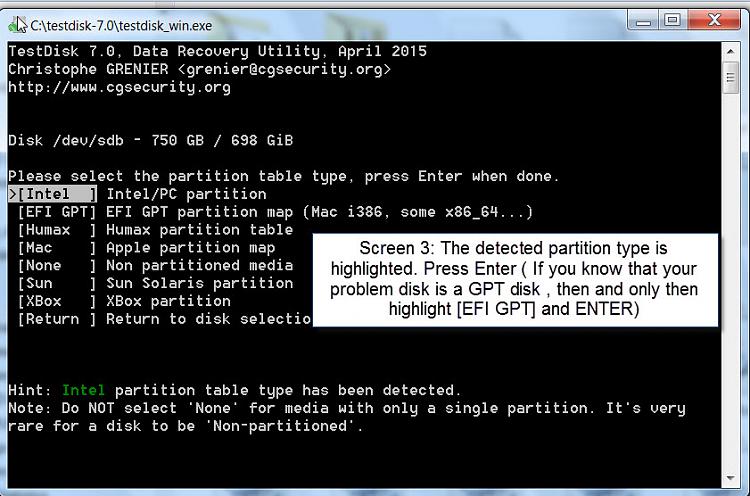 Screen 4: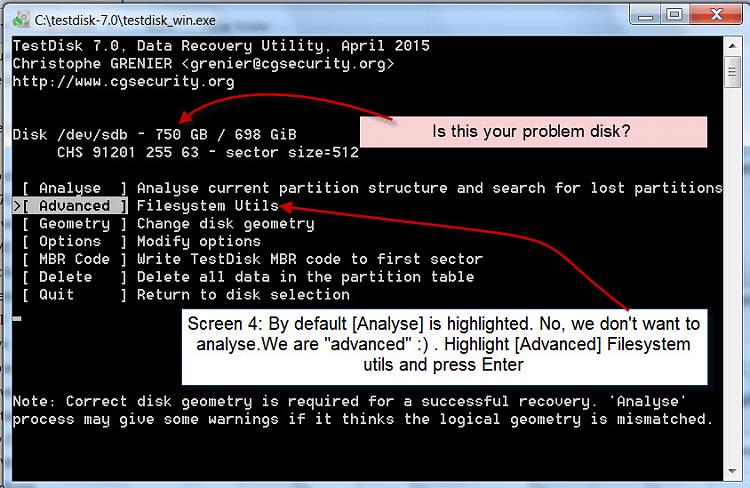 Screen 5: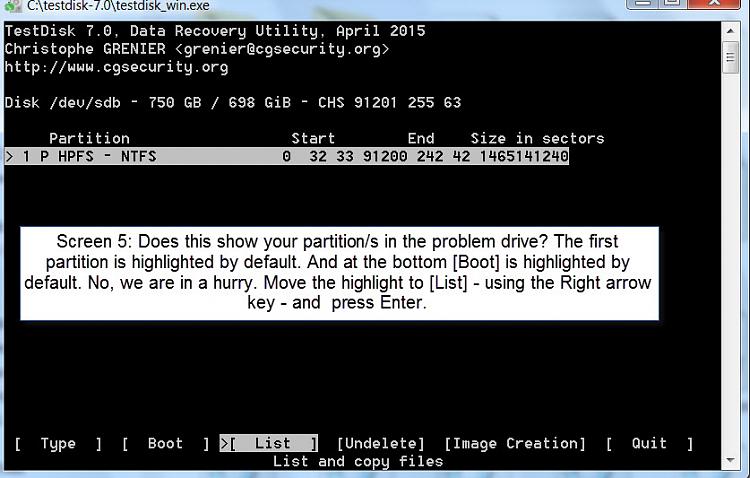 Post the screenshot of screen 5. Since I am retiring for the day, I shall see it only my tom morning that is about 8 hours from now.
If FreeBooter is online he may perhaps guide you further. He seems to know things.
Note:
If you get a different screen at anytime, post a screenshot and then close TestDisk.
You can close TestDisk Window anytime by clicking on X in top right of the Title Bar.
You can run TestDisk any number of times as per the above instructions. Your data will not be affected since we are not writing anything to the disk.