I have windows 7 installed on a Samsung EVO 970 M.2 SSD. it has worked flawlessly for well over a year now. This afternoon as I was waiting for my kids to get home from school I decided to install the latest Windows updates. I believe there were only 5 of them. the cumulative security roll up, malicious software removal tool and a few others. They downloaded fine and installed and asked to restart my computer. So i did.
But when the computer restarted I was greeted with an error message that read: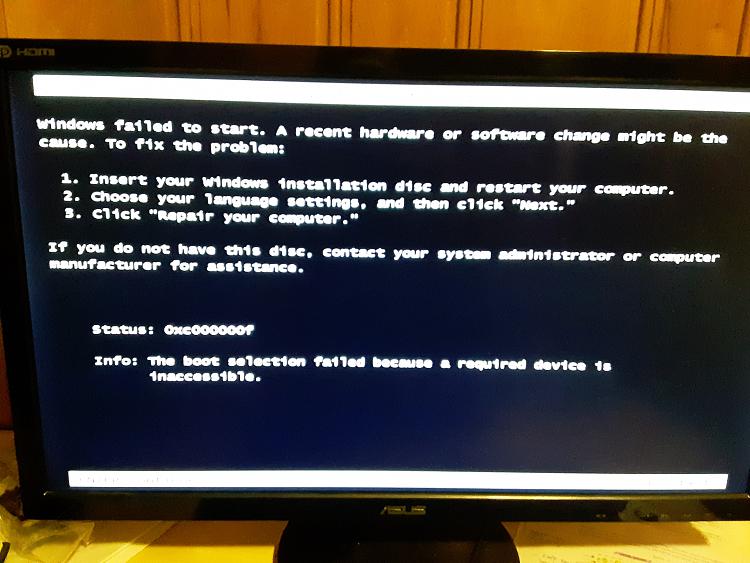 I checked the Bios and the Drive is listed there, but windows no longer recognizes it. I tried repairing the drive with the install disk but it tells me the repair program is not compatible with my version of windows. Any help is very much appreciated as I have some important documents on there. And before anyone asks, no I do not have a back up to load. I will going forward though.