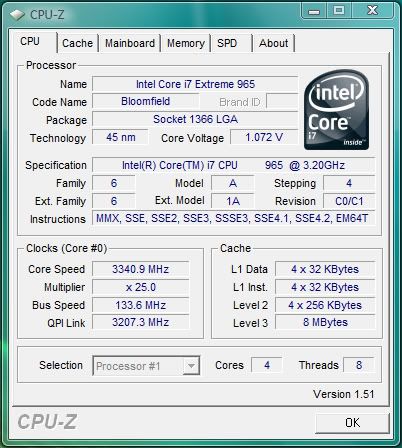 This is my CPU as reported by CPU-Z... it is an awesome little small footprint program.
The motherboard is reported...
as is your RAM and even CAS timings, frequency, command rate, etc.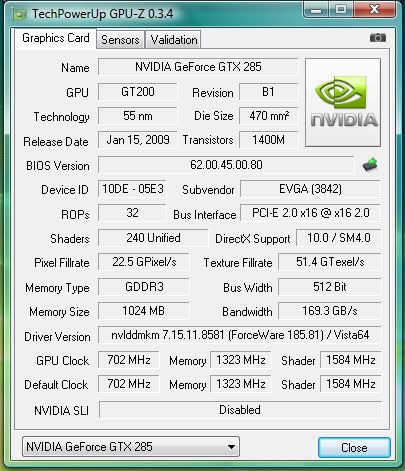 And the GPU reporting couldn't be more comprehensive.
I have a question, though. How'd did you link your thumbs to larger photos? It looks like a Photo Gallery, but I don't know how it's linked on here. The larger pictures take up so much bandwidth. I just copy and pasted these here... sorry. I wasn't sure how to link a thumbnail to something like Photobucket.

Thanks much!