Before Win7 I had Win XP SP3.
I did clean installation (deleted Program Files partition and C:\) partition, but somehow, my "Programming" partition got deleted as well.
It was 10 GB, and had some VERY important data on it.
When I go to Storage Manager, it's shown as part of C: partition, as you can see on image.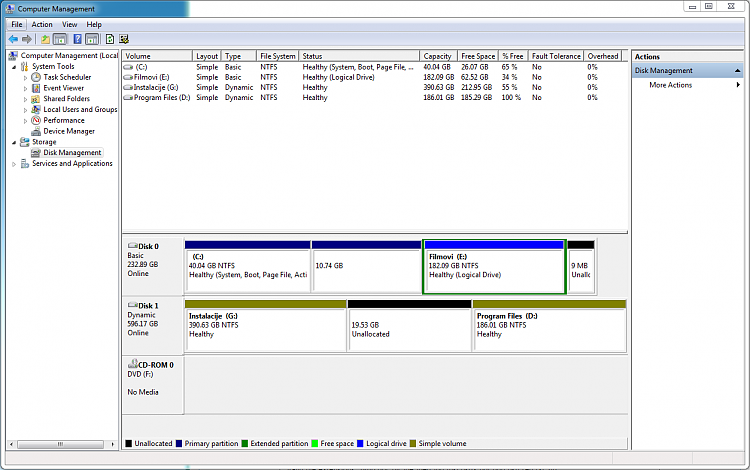 Now, when I try to right click it, this is how menu looks: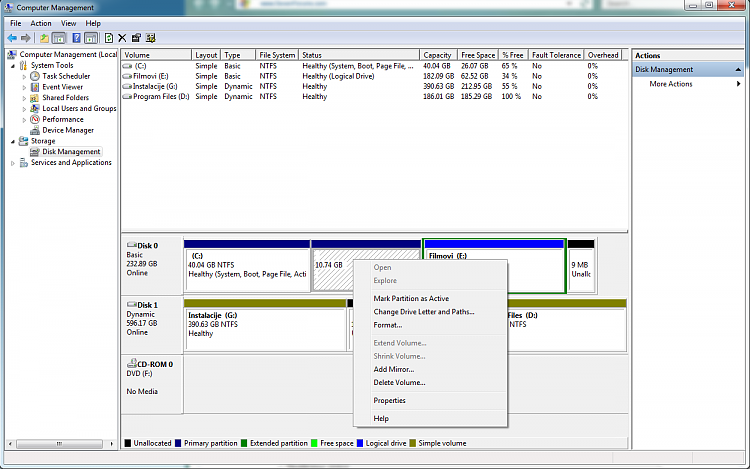 And, when I try to change it's drive letters and paths, it pops this error: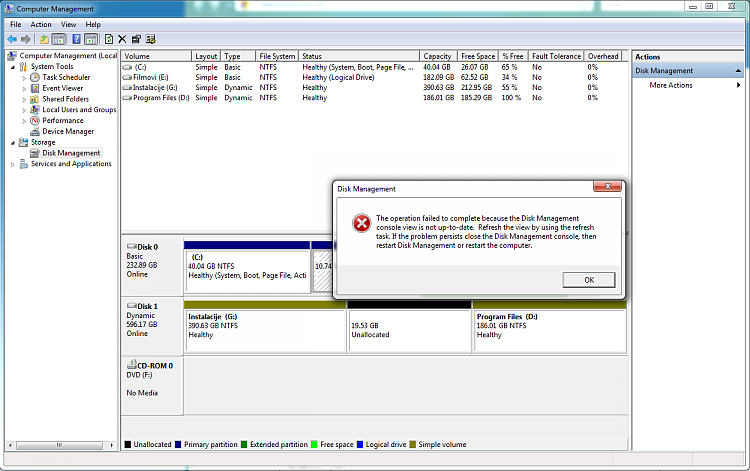 I have Windows 7 Ultimate x64, build 7100 (RC).
Anyone knows how can I solve this problem?
Few notes:
1. I have 2 Hard Drives - 600 and 240 GB.
2. Unallocated space is for my new XP installation.
3. Partition E:\ is for movies, G:\ is for installations and .exe files, D:\ is "Program Files" partition.