No, I did not cut any holes in my motherboard tray. Here is what the backside of the mobo tray looks like with the side off the computer
And I cannot speak highly enough of how well these dust filters work in my Antec P182 case. I popped open the case tonight to take the pictures above and was astounded by how clean everything was inside of the case still. Check out my CPU fan and my rear 120mm case fan after 9 months of use. And I assure you...I have not cleaned the actual fans 1 single time. And this computer sits downstairs in a basement about 5 inches of a carpeted floor.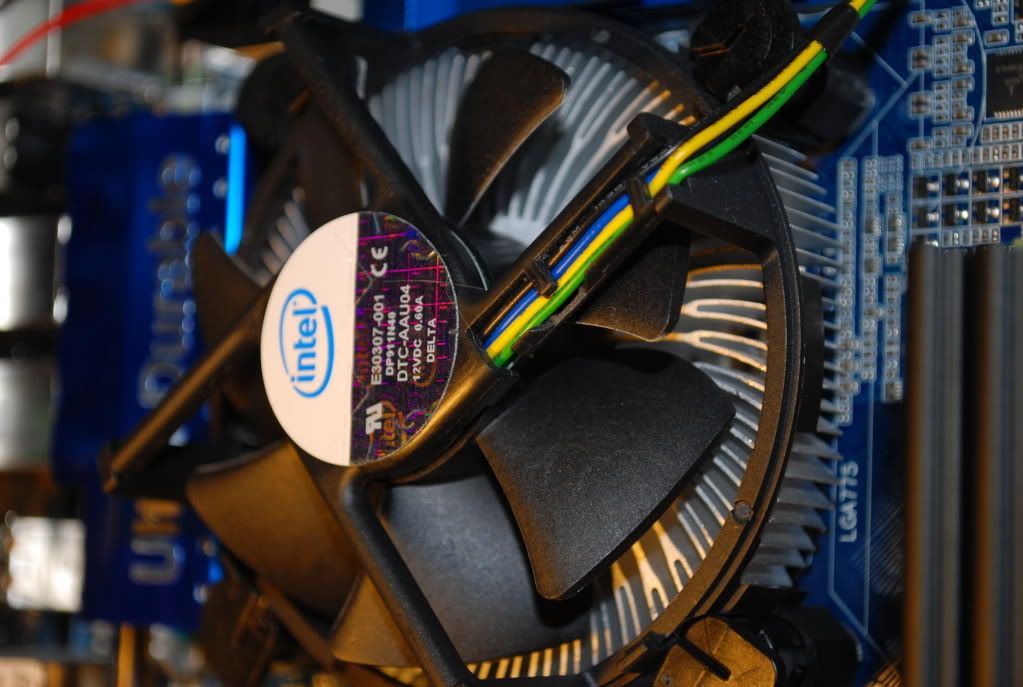 Here are the dust filters in the front. They are behind two smaller door and 1 larger door. The computer pulls air in from the sides of the front door and over these filters. You can see some of the dust buildup on the lower filter.