Actually I just realized that I was misinformed. it wasn't pirated. It had a legitimate Win 7 Ultimate installed. The problem is that I don't own a product key to authorize the computer because the install dvd was used on another machine months ago and the product key is in use. I do own a good product key for win 7 64 bit "Professional". Does this change anything?
Putting "Pirated" in your headline (even erroneously) is like yelling fire in this theater and somewhat reckless, so please tell us where the Ultimate installer and your Professional Product key were obtained.
If you know that the installer is legitimately obtained and therefore safe to use, you can indeed change from Ultimate to Professional to use your Pro Product Key, employing a popular workaround used by many to change successfully from the RC to retail Win7.
Unlock Win7 Professional version in your Ultimate Installer if necessary by extracting the ISO using ImgBurn, then run the
ei.cfg removal tool
to unlock all versions, burn to DVD.
Change the two registry keys exactly as shown below which tricks the installer into thinking it is doing an always-allowed same version
Repair Install
: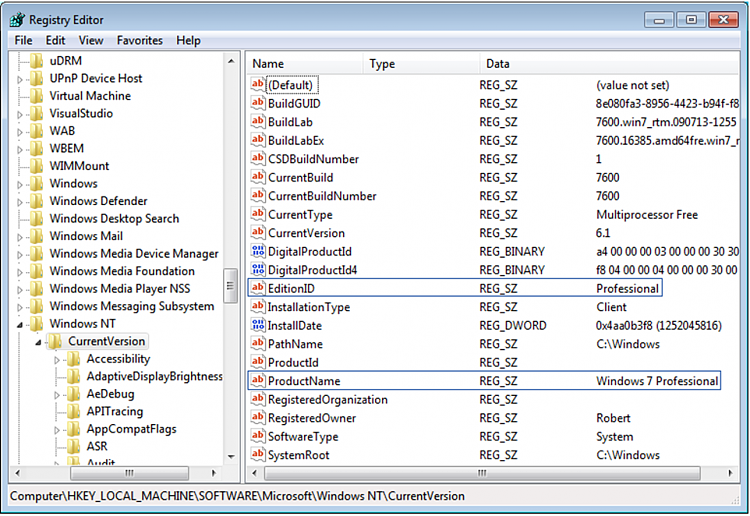 Once the keys are changed to read exactly as they do here, back up your files and a Win7 Backup Image externally, run a Professional Upgrade install from Ultimate desktop, then activate at Computer>Properties with your Pro key.