Hi, attached are the screenshots and some commentary.
This the disks and the setup.
This shows the drive where the data is located under users.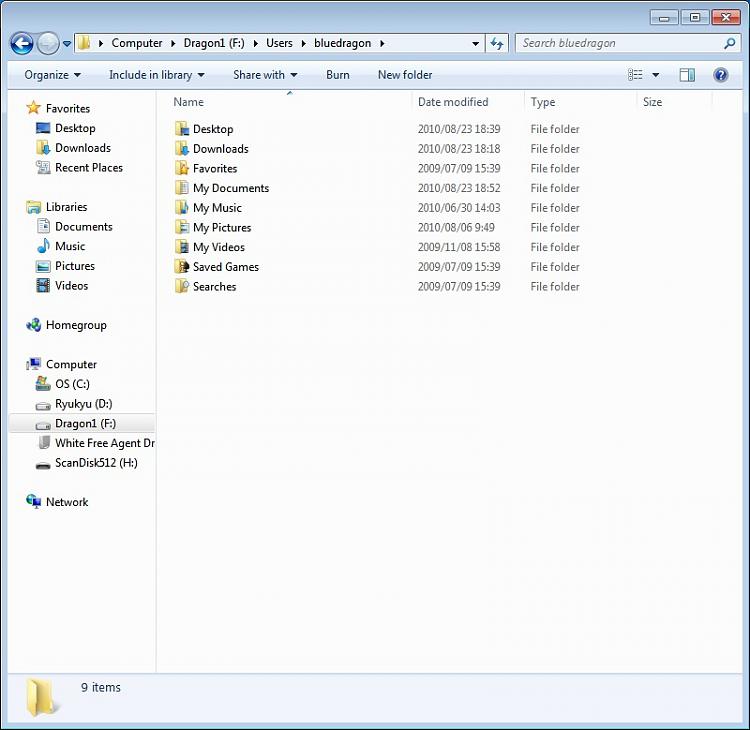 These are the folders and the way i list them on the Separate data drive.
Since
I already have the data in the folders on the second drive
, all i need to do is change the location of Windows User folders, by following the info provided by the Tutorial: User Folders- Change Default Location! Right???
OR should i go ahead and make the folders in Win 7 and just transfer the docs, music, pictures etc. into those folders. I know this seems like i am complicating matters, but To some who know how to do this, it might seem easy, but iam not(or i don't consider myself) a tech guy, i am just a user!, so Might i suggest that is might be a good idea if someone consolidate the guidance provided into a
step by step
sticky for this issue. Thanks to all !! Regards, BD