Insert the CD in the CD / DVD drive and reboot the computer.
When requested, "Hit any key to boot from CD."
Select the Language and click next.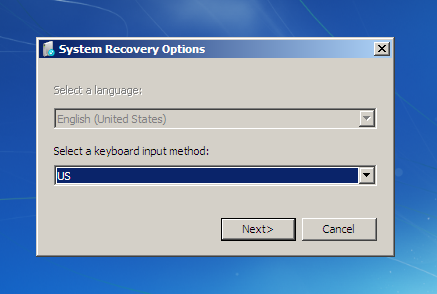 Windows will search for an Operating System to repair.
You can choose to restore a System Image you created,
or go the Recovery Tools screen.
These are the same utilities available through the Install DVD,
or via the function of the 100 MB System Partition (if installed).
Or if you have the 100mb System Reserved partition, Tapping the F8 key before Windows loads (Safe Mode) opens this menu which will access the same Recovery Tools: