Windows 7 should be installed on a Primary Partition, of which you are allowed to have four before it requires you to use Extended Logical which you have for all but your first partition.
The only way Win7 can be installed on a Logical partition is if its boot files are installed on a Primary partition. This is what has been configured here, with the 4.41gb sole Primary partition serving as the System Active boot partition so that Win7 can function on the Logical partition.
Since a Logical partition cannot be marked active to reclaim the System Active flag, one thing that can be tried is to delete the unwanted Win7 partition: boot the Win7 DVD, choose Install Now, select unwanted Win7 partition, use Drive Options to Delete: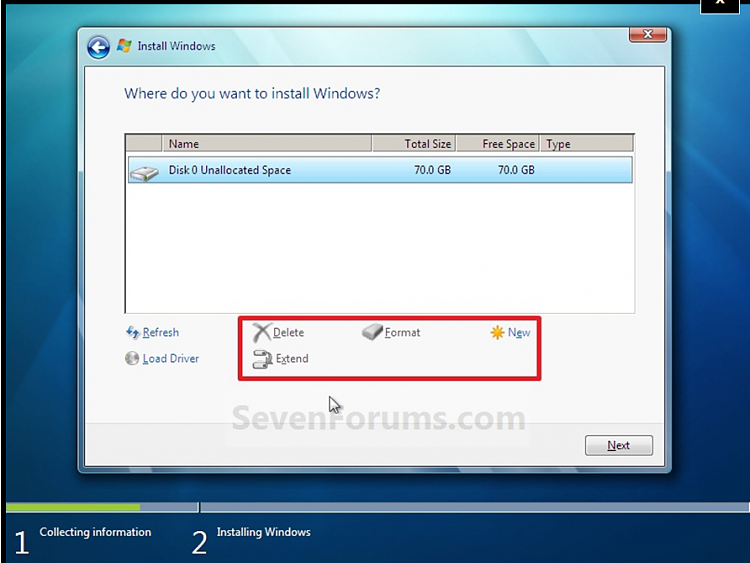 Now X out of Install, boot back into DVD Repair console or Repair CD to run Startup Repair up to 3 separate times with reboots to attempt to boot the old WIn7 partition.
Startup Repair - Run 3 Separate Times
If this fails you'll need to use free Partition Wizard bootable CD to rightclick Modify>Convert to Primary the Extended Logical Partition. It may not allow you to convert however until you delete some or all of the data partitions, working backward from the right end. I have only gotten it to work in the past by deleting all other partitions but one. So you'd have to move your data off to delete each partition until it will allow conversion. But at least you'd have your WIn7, since once it is converted to Primary you can use PW CD to Modify>Mark Active, then run Startup Repair x3 to write the System MBR to Win7 partition.
Partition Wizard : Use the Bootable CD
Since the 4.41gb Primary partition only appears to be used for booting Win7 and is otherwise empty, you can use PW CD at the same time to remove it and Resize Win7 into that space, since you're recovering the System MBR into WIn7 partition. Use Option Two in the tutorial above to remove System partition as it serves the same purpose.