Hi and thanks for the help.
Here is an update:
I installed win 7, then installed xp, then was not able to access win 7 as I was booting straight into xp.
I purchased Vistabootpro as recommended via the instructions in what I was following: install-windows-xp-in-dual-boot-with-pre-installed-windows-7-t104890.html
I followed the instructions, it found win 7, but seems to have not found win xp - strange. It just shows win 7 and "Windows Recovery environment"
I have win 7 on my c: and win xp on my d:
When booting, I would like to know how I can specify to xp when I need to, with win 7 being my primary OS..
A screenshot of my partitions: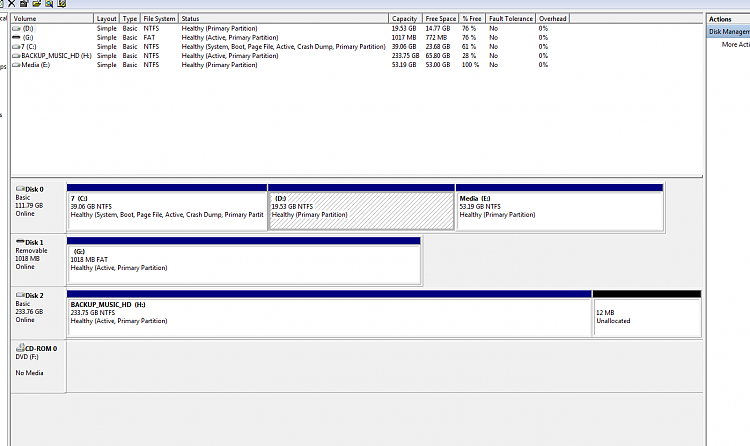 Disk 0 being my primary HD that has my OS:
c: win 7
d: win xp
all i want to do is be able to get into xp now...have the best of both worlds and freely reboot and select which OS I want...even if it automatically goes into seven I want to be able to get into xp somehow...think I am missing something here..
Thanks for the help, it is appreciated!
Matt