This is with everything working.

This is after the change when recovery stops.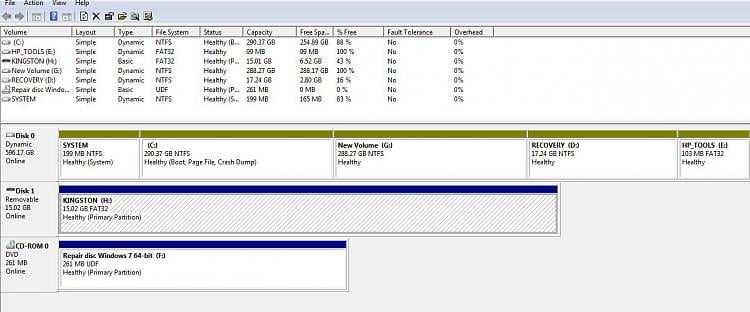 On the backup recovery page if I try to creade a repair disk I get the message not a valid parameter.
If I select recover from a saved image when the computer restarts to load recovery environment I get a message unable to continue, missing device. Use repair disk.
If I pause the boot and select F11 (recovery) it doesn't work.
I have to boot off the repair disc to do a recovery.
When I reload from a saved image everything works again.
Thanks again