Playing in and with the registry, if you don't know what you are doing, is not a good thing.
It is not a good place to experiment. As a result I don't and haven't so I am a complete
novice at this project. I opened Registry Edit and couldn't get a display anything like
shown on UNAWAVE or as shown by gregrocker's screen shot.
I opened regedit and clicked on Computer which produced these drop down options: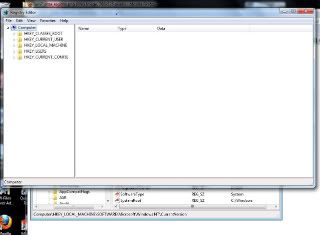 Next I clicked on HKEY_LOCAL_MACHINE which produced these options: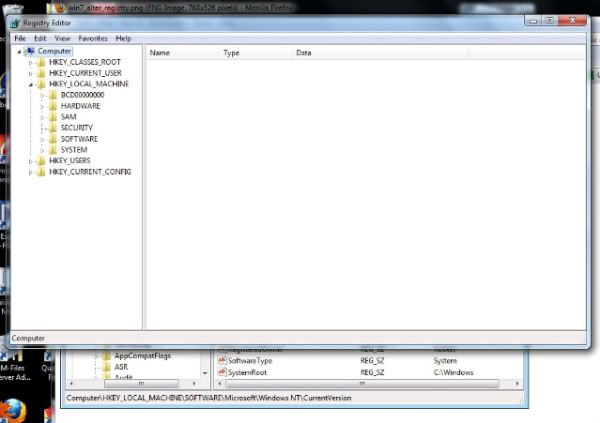 From these I selected SOFTWARE which gave a list of all software on the machine:
As there was only one Windows type option I clicked on it then the options that followed
(CurrentVersion, then Explorer, then Browser Helper Objects). The right side of the page
remained blank unless I clicked on the words directly. It made no difference which of the
words (other than Computer which had no effect). They all produced the same response
on the screen's right side. And when I clicked on Default nothing happened.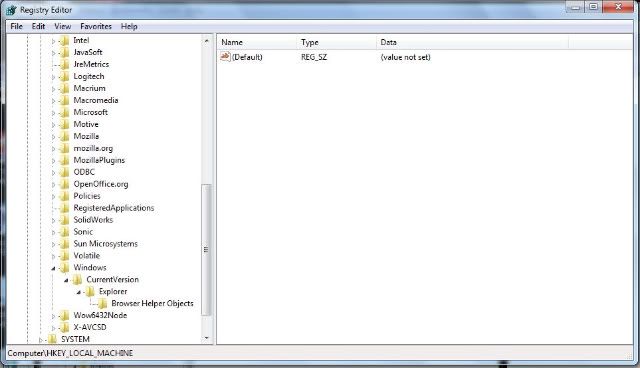 So here are my next questions:
"Where is Windows NT hiding?" or most importantly
"How do I get to a place where I can edit the registry keys?"
HELP! Further guidance is needed.
After a few hours sleep my brain is starting to function a bit more. It dawned on me,
I should be looking for hidden files. So did a search of the Help files and followed that advice.
I went to Folder Options>View and under Advanced Settings:
clicked Show hidden files, folders, and drives.
I also deselected the Hide extensions for known file types and the
Hide protected operating system files buttons.
Pressed the Apply button then the OK button. I even restarted the computer.
Then back into RegEdit.... No Change, still no Windows NT.
Everything just the same as before. Things are getting desperate.
I don't have very much hair on my head to pull out.
Is the fact that the computer is now operating with reduced functionality
having an effect on all this?