If you need more time to access the existing Dual Boot menu, go to Start>rightclick Computer>Properties>Advanced settings>Startup and set timer to 30 seconds as it should be by default.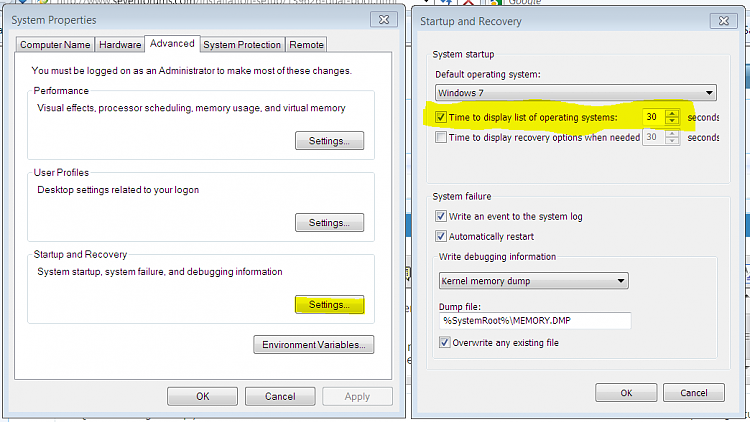 click to enlarge
Do you have separate hard drives available? This is a better method to Dual Boot via the BIOS instead of Windows.
If so please post back a screenshot of your Disk Management drive map and listings, using Snipping Tool in Start Menu.