Hi
I assume you want to make C the System partition.
In this case it is probably easier to get Easybcd as it contains bootsect.exe and MbrFix.exe in the bin folder.
1. Download from here and install it :
http://neosmart.net/downloads/softwa...CD%201.7.2.exe
here is the home page:
Download EasyBCD 1.7.2 - NeoSmart Technologies
2. Go to Folder Options and make sure Hidden Files and protected operating system files are showing.
Copy and paste bootmgr and the pale yellow Boot folder from E to C.
It won't let you copy bcd as it is in use - skip that and copy the rest.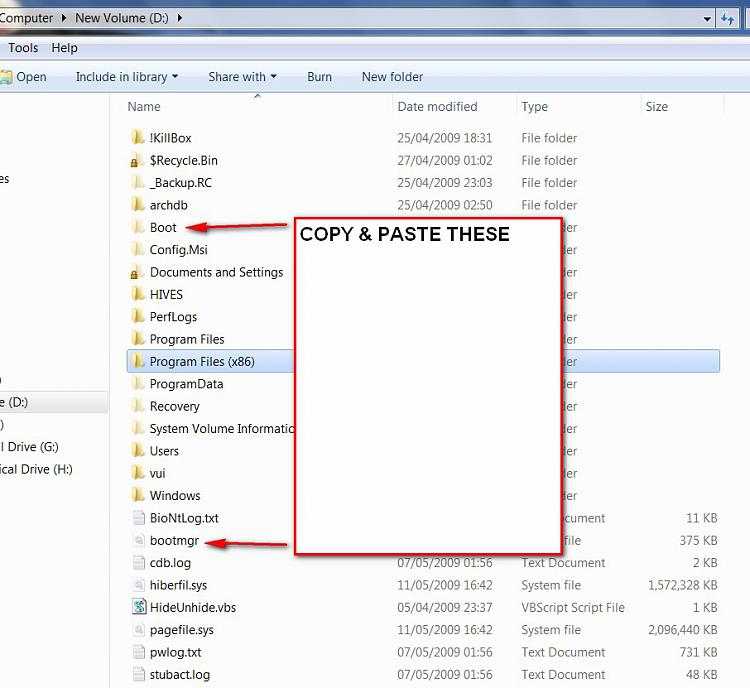 3. Open the Easybcd command prompt (they call it power console)
AT the prompt ( this bit
>
), type the following commands - Press Enter after each command ( or copy and paste these if it is easier) :
bootsect.exe /nt60 all /force
mbrfix.exe /drive 0 fixmbr /vista /yes
bcdedit /set {bootmgr} device boot
bcdedit /export C:\Boot\BCD
exit