thanks Greg.
No i didnt switched computers. The snapshot was mistakenly from my 2nd machine.
Awesome EasyBCD made my life too much easy. Now flash disk is enabed for booting. I have been run a clean install successfully.
but now i dont know what happened with my 3rd drive. I just deleted the VOlumne and then created its volume but it is displaying an error mesage.
what should i do now? i couldnt delete it during installation through booting.
please see.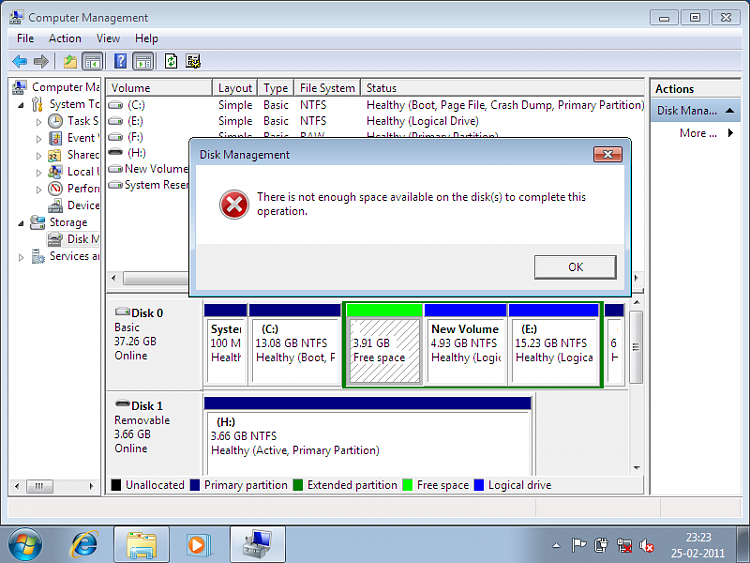 One thing more, when i tried to create a new voulme according to provided web reference then that drive became logical not primary.
why is it so?
How can i increase the size of my C drive now?