Hi,
I have two 320GB internal hard drives. One has nothing on it, i cleared it (supposedly) to install XP in a dual boot config. I cannot get XP to install. I have run the WD tools and checked the drive, it is reportedly working fine. However, below is a screen shot from my windows 7 environment. Note the F drive partition says 298GB yet the Properties page shows 150 free and 170 Used but there are no other drive letters visible.
Tried disconnecting all drives and installing just the "F" drive (jumpered and cabled correctly to be C) and still could not do a clean install of XP on a system with no other hard drives.
I did install and then uninstall Windows XP mode (uninstalled Virtual machine too) could it be a hang over from that?
I'm stumped. Been out of the tech side of PC's for too long... Any and all help greatly appreciated.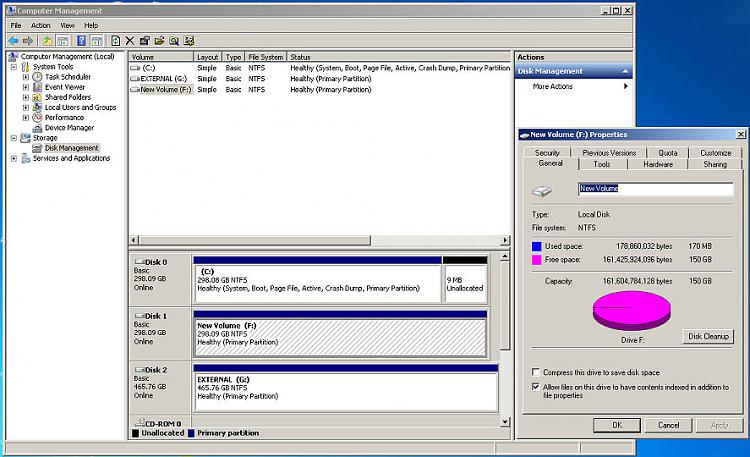 Thanks