Quote:

Please describe the contents of SystemReserved Partition for Windows 7 x64 OEM if possible.
"System Reserved" partition will only contain the boot manager ( BOOTMGR ) , Boot Configuration Data ( BCD ) and language files to localize the boot menu. If either BOOTMGR or BCD is corrupt, Windows won't boot. A corrupted BOOTMGR will cause an error message like the below one.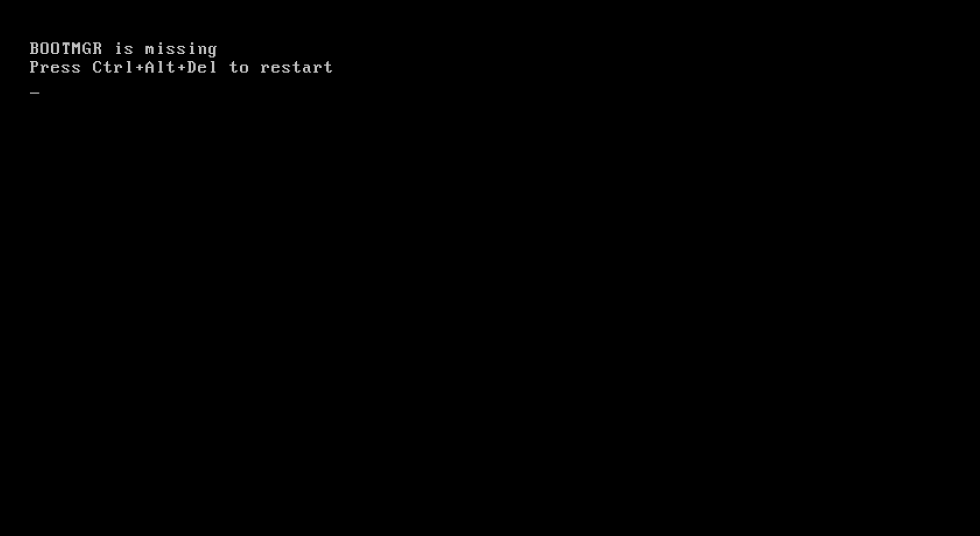 A corrupted BCD will usually cause an error message like the below one in 99% cases.
What exact issue is you are facing ?. What are you trying to do with SXS ?.
I want to fix these problems:
1. I run sfc /scannow and get errors
2. I use VMware Player 10 to run tests of Win 7 Distros VMware has a VMTools package to augment VMware functions...since then I lost my DVDs
3. Uninstall Reinstall VMTools
4. Searched and deleted cdrom.* files - thinking corruption
5. Did sfc /scannow and found corrupt files -- not restored.
6. Found install.wim on my Win7 Pro x64 oem, extracted them all.
can SFC find files to fix in folders, or do I need to path it ?
ex: sfc /scannow /offbootdir=e:\folder\oem amd\ /offwindir=e:\windows If so I can fix this.
When I press F8 I get 0x000000e error, no ability to use built-in Fix Your Computer option...must install Win7 DVD to use option.
Thanks, dbseven