@Gregrocker
So let me decribe breifly
m using Win7 thought of degrading to WinXp Sp3 Corporate, i just run d setup file..!! all was ok until pc restarts
then i saw a dual boot menu (Saying Xp professional
SETUP
), i thought its d part for win installation!!
after tht i saw "STARTING WINDOWS" command. then my pc froze. Then i had to restart my pc, i had no choice
aft then on n getting tht dual boot menu..!!!
And nop Mr.Gregrocker i think it was over wrting as win7 installation don't completely formats d C drive, but later i deleted the Windoes.old folder which has d XP files
I have only 1 500gb HD mate !!
When i select tht Xp setup menu frm boot, its show error n some BCD memory code or instruction
and it says The installation file is missing or corrupted plz reinstall the software
And m new to this site :) i may go wrong
for tht :) i'd provided d mediafire link, which has d snap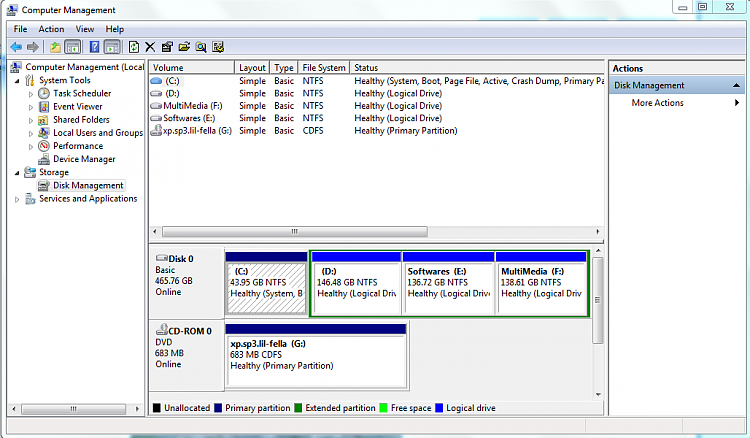 http://www.mediafire.com/?dr1pgak11c4ah0o
C drive Snap
C.png