Doc has already shown it in the screenshot in post #2.
Have you installed ImgBurn?
Insert a blank DVD into your optical drive. Right click on the Windows 7 ISO, In the Menu click on
Burn using ImgBurn
. It will start ImgBurn.
Uncheck
Test Mode
(if checked), Check mark
Verify
, select
Write Speed
- the lower the better - and click on the Burn icon.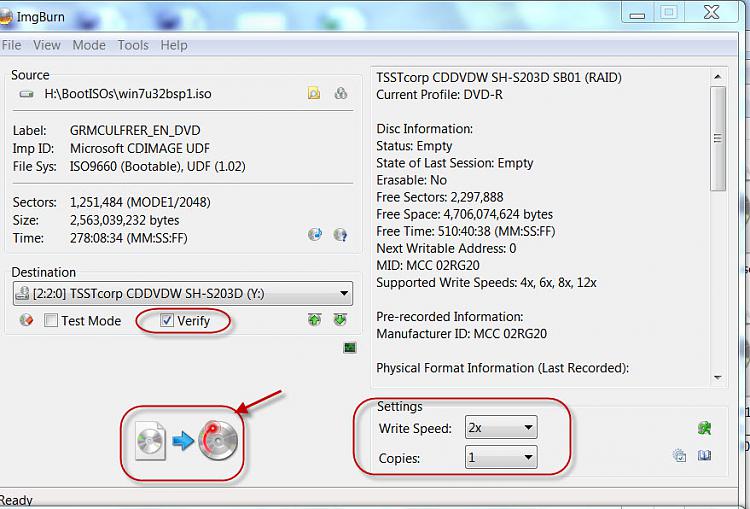 You can also use the Windows native image burner.
When you right click on the ISO, click on
Burn disc image
. In the native image burner window, check
Verify disc after burning
and click on
Burn
. ( You have no option to select the write speed.)
Next, are you sure you want to burn the image to DVD?
Even if your answer is yes, I would recommend you write the ISO to a pendrive and make a bootable pendrive. You can boot with the pendrive and check whether it works. This will confirm your ISO is good.
Then you can write it to a DVD if you want to have a hard copy..
https://www.sevenforums.com/2287765-post14.html