You would have been better using Partition Wizard for the whole job.
Here is an example is an example I ran using PW alone. No data was unloaded from partitions.
I think it models your problem?
Note Disk 3
Before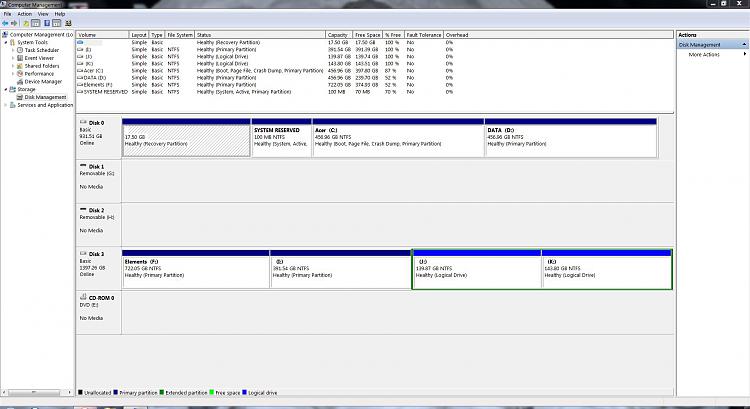 After.
Unallocate a region on the right of I:. resize the extended via J: into it. Fix up some unallocated remnants.