When i installed windows I made the mistake of leaving all my old drives plugged in, as such the boot manager for my current windows os is located on my old failing drive(disk 1). From this image
Attachment 164385
you can see that the boot manager is located on disk 1 on the system reserved section. I need to move/install/repair it to the SSD drive (disk 3/C drive). However after trying the a few ways i am at a loss what to do.
What i have tried
1. Disconnecting all the other drives and running windows repair off the windows disc 4 times
2. Marking the SSD drive as active get this error
Attachment 164386
sorry for the fuzzy picture it says "the specified partition is not valid for this operation" i used this guide
HTML Code:
https://www.sevenforums.com/tutorials/71432-partition-mark-active.html?ltr=P
I tried both ways inside cmd off the windows disc and through disk management.
3. converting the ssd from a logical drive to a primary drive using Easeus partition manager
4. resizing the partition to create unallocated space to create into a primary partition agian using Easeus partition manager, wouldn't resize
As i understand it the problem may be that the SSD is a "logical drive" and not a primary one as reported by windows as that's the only difference i can see, if this is the case can it be fixed? ( I need to reformat disk 1 hence the need to move the boot manager)
Any ideas?
edit: images Disk management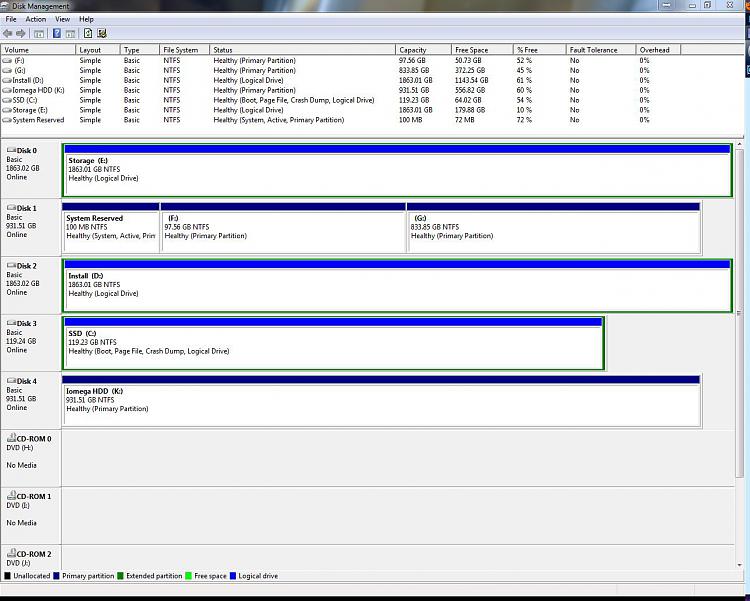 error message