Ok so I followed Barefootkid's suggestion and followed the tutorial
Startup Repair - Run 3 Separate Times.
Something weird happened though...
After doing this:
Quote:
Start by using Windows disk management to
create
a Primary partition of that unallocated space do not give it a drive letter and name/label it
System
Reserved
, then mark the new SysResv partition as
Active

It looked like this: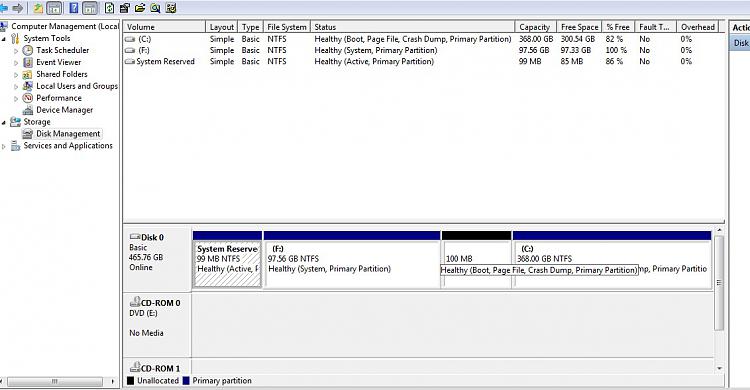 Then I ran the windows system repair disc and after chosing my keyboard language, I found out that my operating system was found on
Local Disc E
??I thought "E" was the Cd drive? Then I checked what the rest looked like (see pictures)
As you can see "System Reserved" showed up as
C
, while my local disk (the one that has my entire data on) is
E
, my other local disk (empty partition) is
D
and my cd drive is
F
....

I was (and still am) confused about all these changes of letters, but I kept on following the tutorial and ran the startup repair 3 times.
In conclusion, this is what it looks like right now :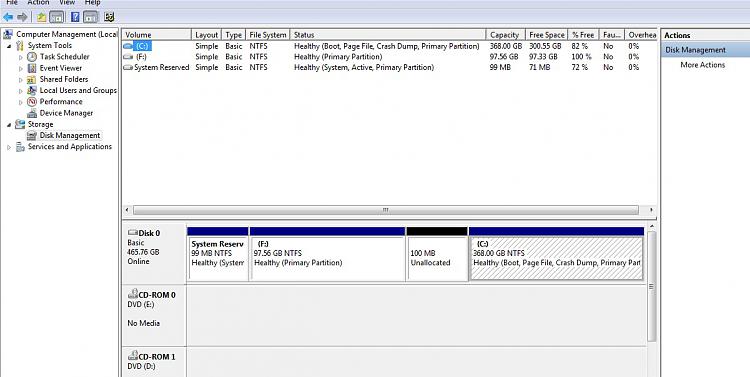 Is it ok??
I mean, is there something I must do before I go on and extend the
F
partition into the unallocated space to the right of the
F
: partition????
Gregrocker suggested
"to delete F and Resize C to the left into all of that space so that it is next to the new System Reserved partition."
Is that a MUST ?? Or is the order in which the partitions are shown, not necessarily important?
I'm not gonna erase
F
since I'll use it to store audio data, but it's true though that
F
will remain next to the Sysreserv partition while the main partition will be on the extreme right (not next to the sysreserv).. does any of this matter?