Dusty, please follow the steps I wrote out exactly as given and not the last step first. I think that I have done that. Since I am as illiterate as I am, I don't deliberately deviate from instructions.

If you have any questions then ask back, but this time do them in order.
Done as close as I could to
exactly
as directed. There was some deviation because I did not always understand. I think that there were three iterations before
possible success.
Following is a snip of what the HD looks like in diskmgr now.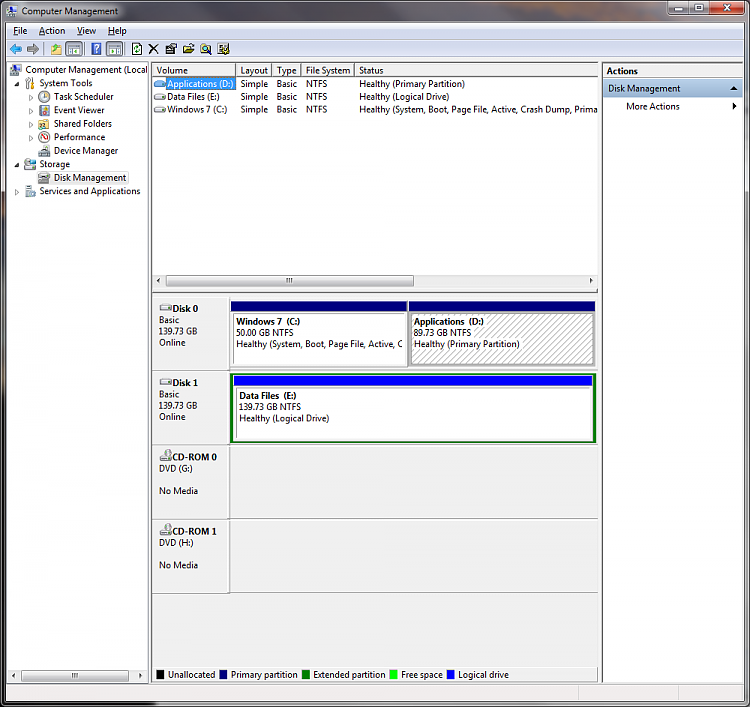 Using the F8 key, I am able to access the "Advanced Boot Tools". in the "Repair Console. Lacking instructions to do otherwise, I went to W7 normally from here.
The system booted into W7 with no intervention.
If I read and UNDERSTAND all of what has just happened, I have relocated the bootmgr from wherever it was to somewhere on disk 0 partition 0 (along with the OS).
In the snips above, the significant change being that partition 0 is Active and partition 1 is not.


What I do not understand is shown in the first snip (this thread).
It shows Disk 0 Partition 1 as System, Active. That partition was never the location of the OS. The OS is on Disk 0 Partition 0.

Is this the location of the bootmgr and not the OS?


Also
,
I am curious about why the repair routine needed to be repeated two or three or four times to facilitate the repair.