Hello
I used to have Windows XP SP2
I used to have 2 partitions .. C and D .. Where D: was for windows XP
I inserted Windows 7 Ultimate DVD and Formatted D: and Installed Win7 on it
When Computer Starts..It gives me 2 choices...Earlier Windows & Windows 7
If I click on Earlier Windows...it gives a black screen and I need to restart
If I click on Windows 7...it gets me in..but the partition C: which I saved all my files on...is hidden and not showing
I have 500 GB HDD .. and in windows 7 it is showing now only 1 partition with 100 GB
Where is my OLD partition ?? I need my files for God's sake !!!
and what can I do to restore it ? and how do I get rid from having 2 choices for Windows????
PS::: I went to Control Panel..Computer Management..and the OLD partition showed with correct capacity 371GB but its named: Local Disk
How can I use it and show it on My computer ??
ScreenShot: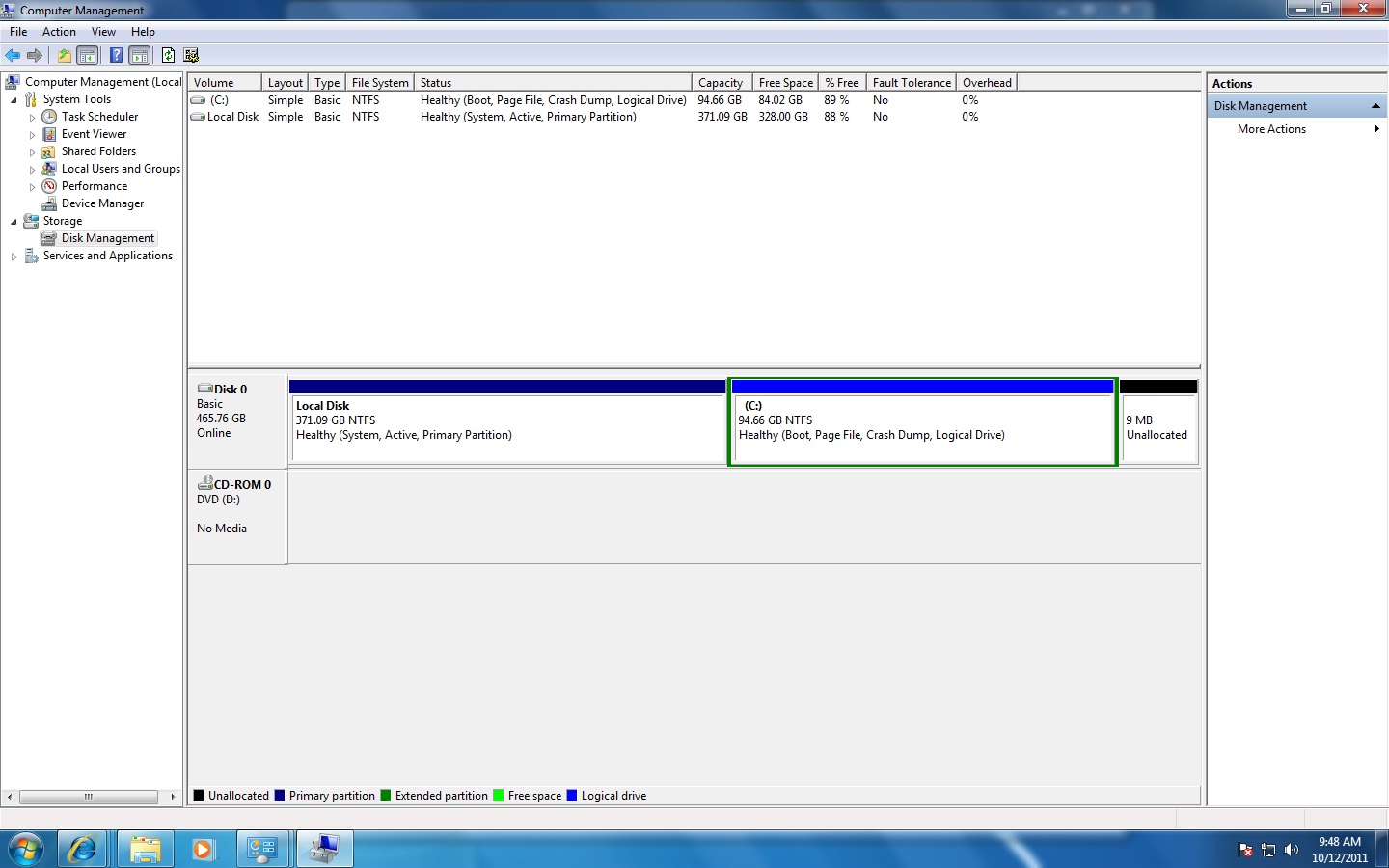 Thank u