You can also change the boot order in System Properties.
Click the Settings button under Startup & Recovery in System Properties as shown below.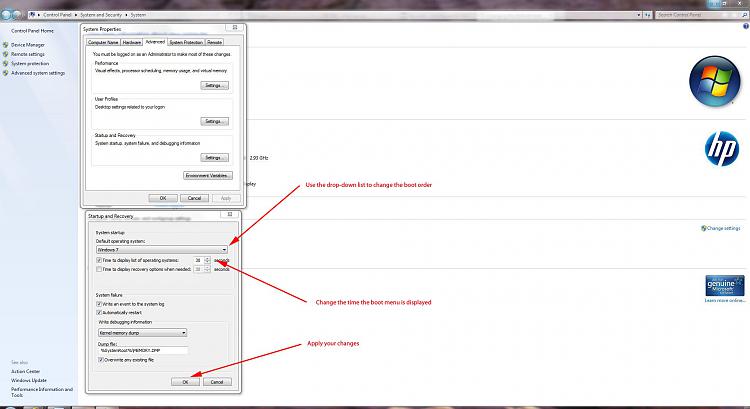 If you then want to edit the boot name for each operating system:
1. Boot into the first Windows 7 installation whose boot entry you wish to change.
2. Click Start.
3. Type
cmd
in the Search field.
4. Look under the Programs list, right-click cmd and choose Run as Administrator.
5. At the command prompt window type
bcdedit
to produce the boot text.
6. In the Windows Boot Loader section you will see the name for the current Windows 7 boot menu entry.
7. To change this boot menu entry for this installation of Windows 7, enter the following command:
bcdedit /set description "boot menu text"
where "boot menu text" is a description of your choosing e.g.
"Windows 7 Professional".
8. Press Enter to run the command.
9. Type Exit then press Enter to close the command prompt.
10. Close the Command Prompt Window.
11. Repeat steps 1 to 10 for each boot entry you wish to change.