Hi Guys,
I need to fix my Hard Drives/Partitioning as it is all muddled up over different hard drives: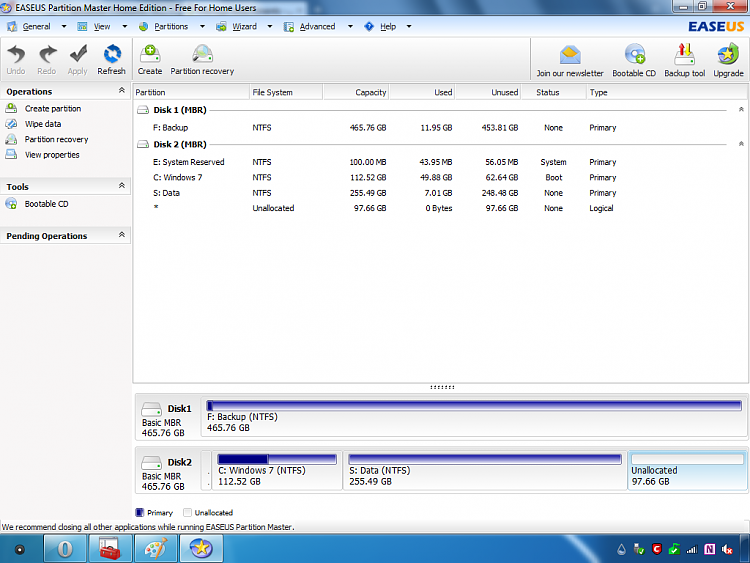 I am planning to install Windows 7 to my Backup Disk, copy the contents from my Data Partition to the Backup Disk. Format the Disk with Data, Win7 and 97GB Unallocated. Then install Windows 7 to that disk again. Then format the Backup Disk after re-transferring all of the contents.
I cannot unplug a Hard Drive and I do not have a Windows Install Disk/USB (until 7 days), just an ISO.
Basically I just want to reinstall Windows 7 and Data to Disk 0 and have Disk 1 empty.
I am currently using Disk 2 (EASEUS) and Disk 1 (DiskMGMT).
I installed Windows 7 to the Backup Drive 20 minutes ago.