I'm trying to install Windows 7 Home Professional 64bit on my computer. Everything appears to go fine during the custom installation. After the setup gets to installing updates, the computer restarts. However, the computer inexplicably cuts power to my monitor, and after around 4 minutes the monitor will briefly flash back on to display this BSOD: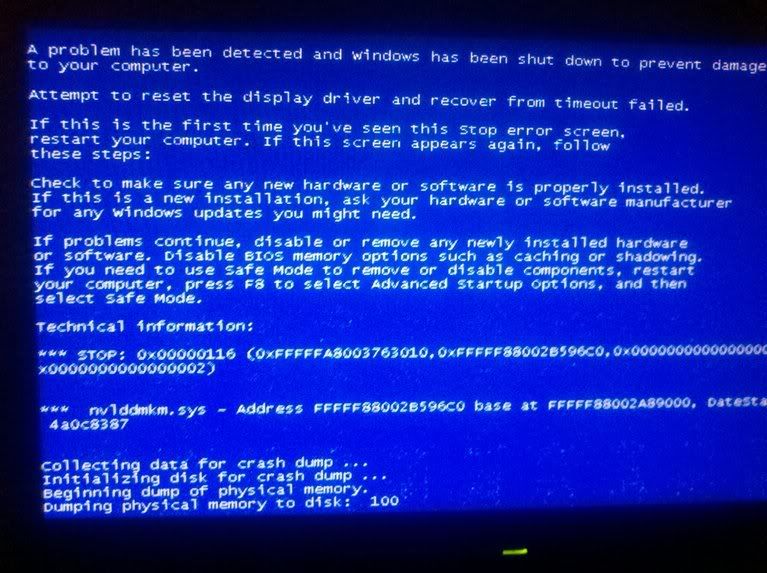 This will flicker for about five seconds before the power to the monitor is cut off again, and another four minutes pass before the BSOD flickers on again.
I've tried to use the "Repair Windows" option at the beginning of Setup, but that doesn't work either. It just says Windows can't find anything wrong. If I start Windows normally or on Safe Mode (with or without networking/command prompt) it says that the installation didn't finish and I need to restart the installation. I've tried to reinstall Windows 7 several times now, and all attempts end at the BSOD. It looks like that nvlddmkm.sys file is the root of the problem.
This is being installed over a Linux Ubuntu OS, but I've since deleted the partitions. In the past this computer has also had Vista on it with absolutely 0 problems. Any suggestions?