Hi guys,
Just a quick question i hope. About 2 years ago or so (maybee less I lose track) I came here for advice in setting up this computer im on in the first place. Greg and Barefootkid were particularly helpful to me (so thanks guys).
There was a lot of chatter between Greg and Barefoot kid about the 100Mb boot partition and a few posts ive read recently seem to indicate you dont need it anymore if your not running ultimate.
My current setup is thus (and hasnt changed since all the advice). Note i never did get around to using the unallocated space lol: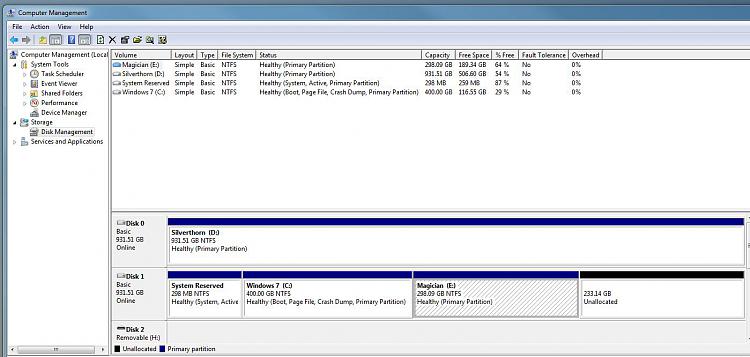 So whats the latest thinking on the 100Mb and as ill be doing a clean install tomorrow on brand new hardware I would like to get it right first time so I can image off a nice happy install.
OS will being going onto a 128Gb SSD and i pretty much wont have anything else on it
Ta guys