apparently the recdisk.exe is the executable of the system repair disk- create you shown me.
Anyhow, all done, but I still don't see the second boot option on computer launch, but I can always use f8, not sure if I really like this option since it shows all my hdd's to chose from, so if you choose the wrong one, you have to reboot the computer. /edit Installed easybcd, truly prefer that option.
Here's the new pic showing the disk management.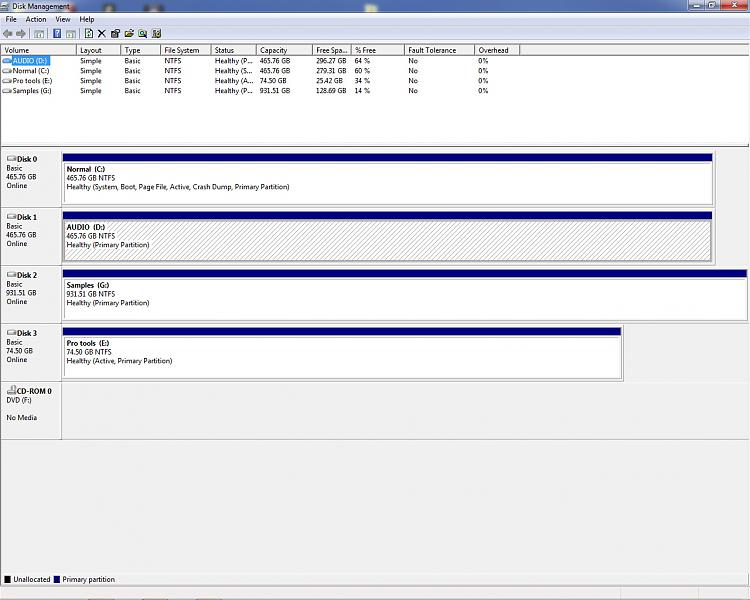 Some how though, the order of the HDDs have changed. But I don't expect it to be a problem what so ever.
I do have a reservation about my pro tools boot, as each time I launch it it shows the drivers and executable being loaded, just like you would see if you start windows in safe mode.