Hi guys,
Finally got my new system build and POST'd ok (ok - it didnt to beging with but thats becasue I forgot to attach the 8 pin power connector to the mobo along with the 24pin which i did connect lol).
Anyhow, my opening setup was just my Crucial M4 SSD and my DVD drive connected. SSD on Sata 0. I did the clean install (following the tutorial) to that and it went without hitch. I currently have the 100mb partition but not worried about that right now.
I have a few queries about drivers and my HDD which ive just connected:
1) Now I have connected my 1TB HDD (which is just going to be for storage) it needs initializing. I get two options or styles: MBR or GPT. Which should I choose and why?
2) Windows has apparently finished getting all of its updates (although it did this across about 6 or 7 seperate boots abd just kept finding more - is this normal?). However I still have a few problems as seen below: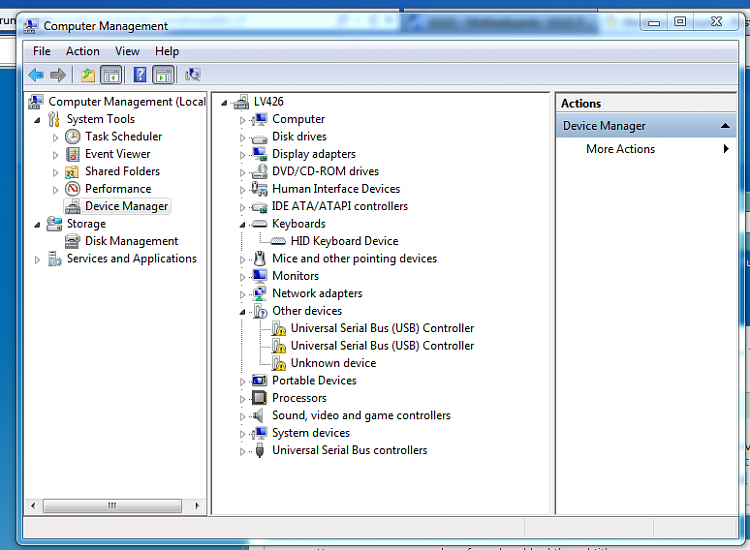 I admit that I struggled with my motherboard drivers. I have an ASUS P8Z68-V Gen3 motherboard and in typical asus style there are about 30 bits of software on the disk, with no explanation and most of which is bloatware. Anyone know what drivers I actually need to install for a motherboard to just work? Im trying to keep this install clean before i image it.
How do I resolve the issue in the snip with the USB controlers?
Thanks
Matt