Hi guys,
I am about to install another 1Tb HDD into my new build. Currently my system is set up as below (its a W7 64 bit HP setup)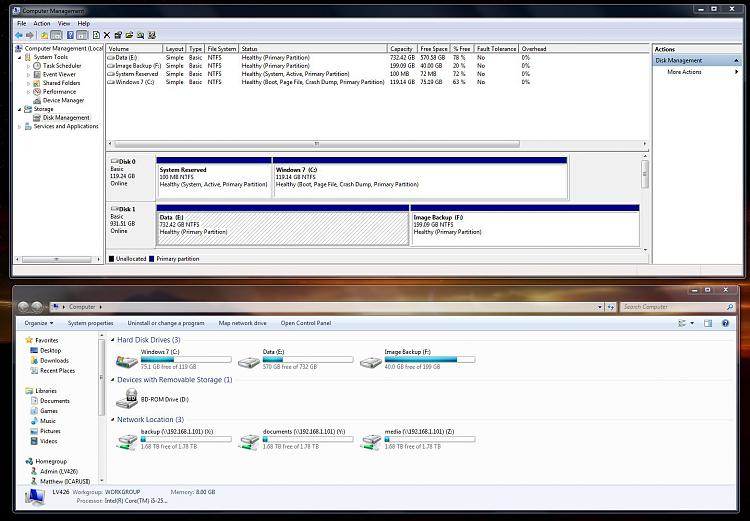 My current 1 Tb drive is split into 2 partitions, E:/ for Data and F:/ for Image backups. When I add in the new 1Tb drive I intend to give half the space to Image backup as I will be imaging other bits and bobs too.
This means that the images on my current F:/ partition will be copied over onto a new 0.5 Tb partition on my new drive. I will then want to expand the current E:/ partition to fill the disk. If that makes sense?
Do you recommend i do this in windows disk manager (if it can even be done in windows disk manager) or should i be using some other recommended tool.
Thanks guys