From what I can see looking at the manual and what I can find about this "touch bios", the board still has the old bios that has been around for years with the "touch bios" being nothing more than a software overclocking/monitoring program similar to Asus' AI Suite.
The only mention in the manual I can find for EFI is the following,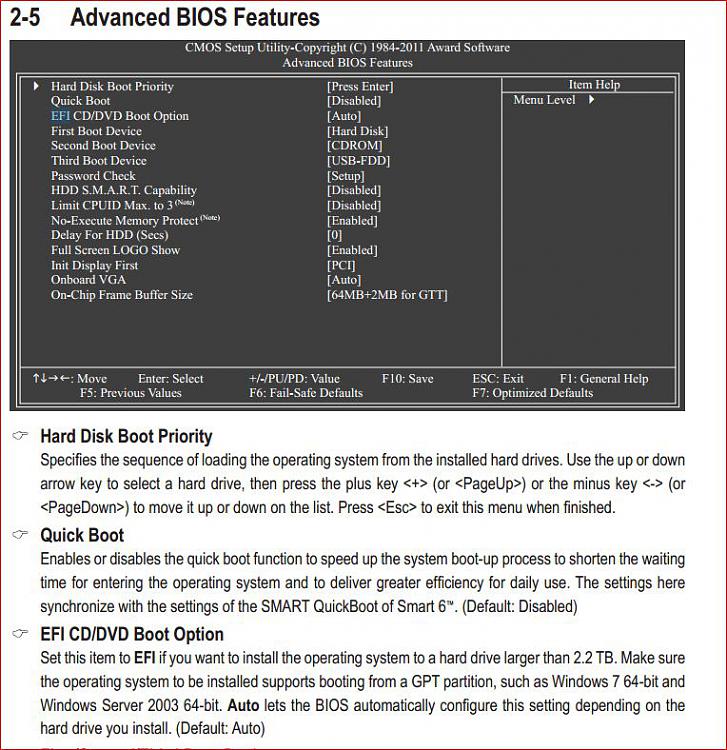 which looks to be some kind of EFI emulation for installing to disks larger than 2.2 TB. If you didn't set the disk to GPT,
Windows and GPT FAQ
GUID Partition Table - Wikipedia, the free encyclopedia
that is likely why you are getting the error message.