Hello, SevenForums.
First, BUMP ! I know that is forbidden in SF rules , but no one want to answer

Today, I bought 2 DVDs , and on first created Windows 7 Repair DVD (like Greg said). On second I burned bootable Linux Mint 13 (I will get one other Linux DVD from friend , maybe).
I want to install it, today , but some questions before install

1. Because, I need to install GRUB , and that can broke my BOOTMGR , can I and HOW to fix it with System Repair DVD ?
2. I have my 500GB HDD. And on it Windows 7 and will be Linux. Can I install it on my free (green, 90 GB) space and to dont format C: ? How to do it ?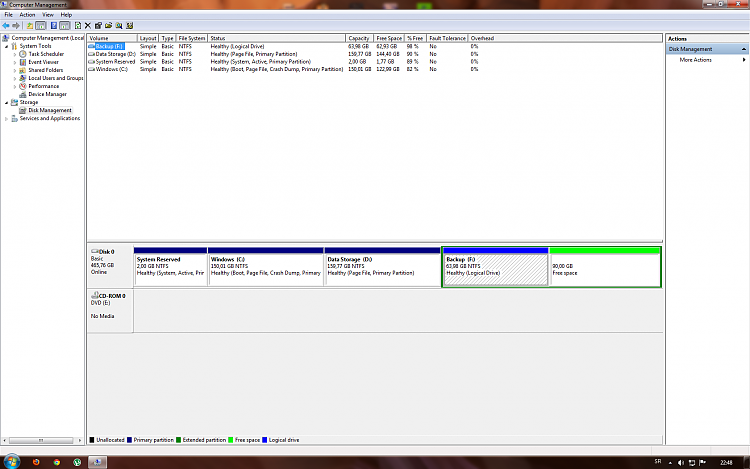 That is all for now.
Please answer soon , and thanks in advance !
Trinty :)