Hello, Bill.
Not wanting to tell you how you should do the migration, I just want to tell you how I've done it already a couple of times and with a couple of computers. My method is maybe a little bit unconventional, but it is a easy, reliable way to assure you can transfer absolutely everything to your new OS. It takes just a few clicks:
First, I create a full System Image of my Vista system using Vista Backup and Restore. It creates a virtual hard disk file plus some xml-catalog files to
X:\WindowsImageBackup\Y\Backup Z
, where
X:
is the drive where I save the backup image,
Y
is the name of my computer and
Z
is the date backup image was created.
See the images: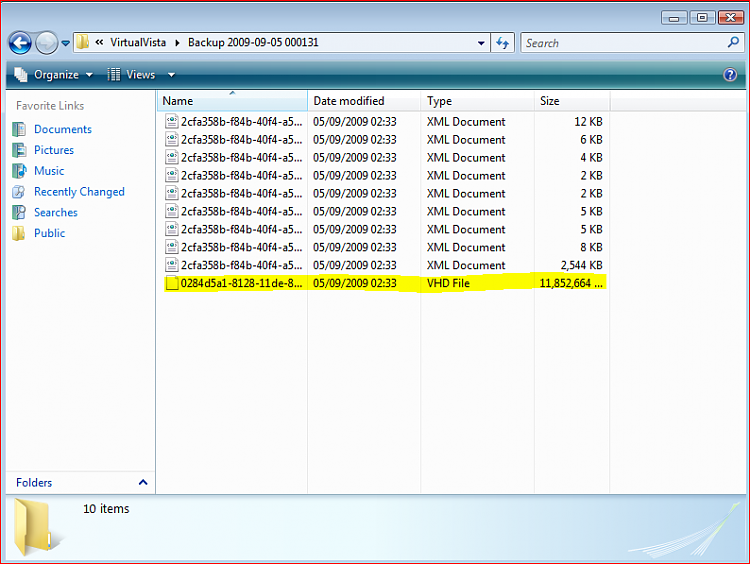 When I've done with Windows 7 installation, the first thing I install after virus protection and firewall is Virtual PC and Virtual XP (free download
here
). Using Virtual XP or any other virtual machine, I then mount the Vista System Image (a vhd-file, virtual hard disk) as a second hard drive to this virtual machine. This
tutorial
explains how to do that.
After that, I have access to everything I had on my Vista. The Vista backup image is now shown as a hard drive on the virtual machine:

Every file and folder. I like to do it this way because doing so I have no need to think what to transfer; it saves absolutely everything from the Vista system, I can always retrieve any file or folder I need. In worst case scenario I can also use this system backup image to restore Vista.
Notice please: also some applications can be transferred this way, but mostly only portable ones which don't write anything to the registry.

Good luck with migration!
Kari