*from the failing hard drive, i made it from this: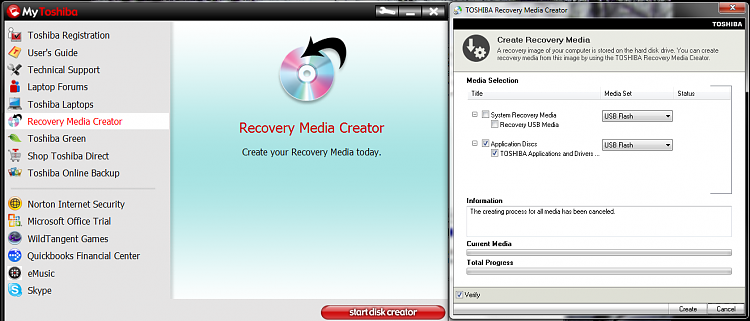 i first made 3 discs. 2 under the recovery, and 1 for the applications.
this time around, i am putting them to a usb drive, to see if that makes a difference.
I do believe there is a recovery partition. i exited off before i thought of writing down most of it, but when i booted the comptuer up, it said something along the lines of: HDDRECOVERY (Z: ) and it was wanting me to run a scan on it, when i did within a second it said it was unable to do it.
after googling it, i found another thread:
System recovery partition gone or not? Help
and, although his problem i'm guessing had something to do with him uninstalling linux, i noticed when he said it, my recovery partition is also only about a gig and some change, but i couldn't see it from my computer(as displayed in the pic below)
so i checked my disc management to see if there was really a recovery partition on the hard drive, this is what i found: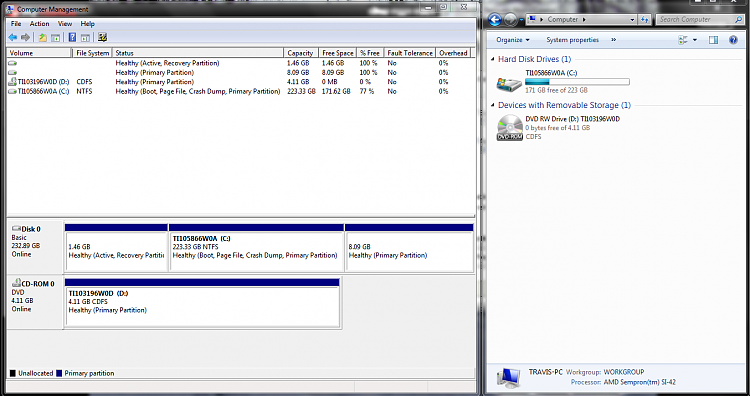 not sure if that is what you were looking for greg, but hoped it helped.
i will restart the comptuer to get that HDDRECOVERY prompt and post it on here.