Was xp the first partition?
Do you now have Unallocated space on the LEFT of the 7 partition?
In this shot - the Unallocated space is the grey bit on the left.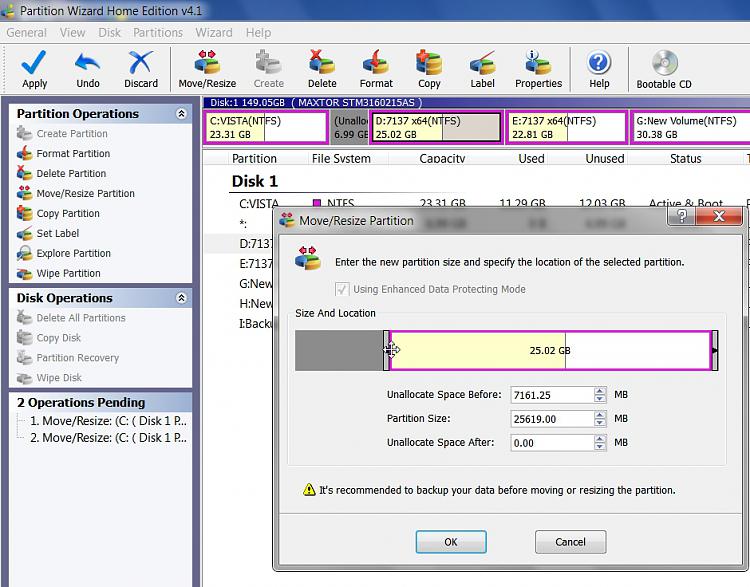 Drag the edge of the partition to the left to incorporate that space - click OK , click Apply.
It may take a while - all the data on the existing partition will be moved to the left.
When extending the System or Boot partition to the left - you are better using the boot disc.
You will alter the partition offset by doing that and will need to correct the bcd entries as a result.
Startup repair on the 7 dvd will do that for you.