Dear all
Because of an issue with my laptop, I decided to reinstall Windows 7 home premium 64-bit. To that end, I borrowed a Kingston datatraveler 4GB usb flash drive from a friend to try and make a bootable flash drive.
After downloading the prerequisite ISO image and installing the windows 7 usb/dvd download tool, I proceeded to run the program. However, at around 6% the copying fails. As a result of this there is around 256 mb of files left on my usb. I then tried to use the diskpart utility in the CMD to clean the drive. However for some reason the usb drive is now write protected, and every subsequent attempt to format it to its original state has failed. I also cannot move files into the usb. Attached below is a screenshot of the files in the usb drive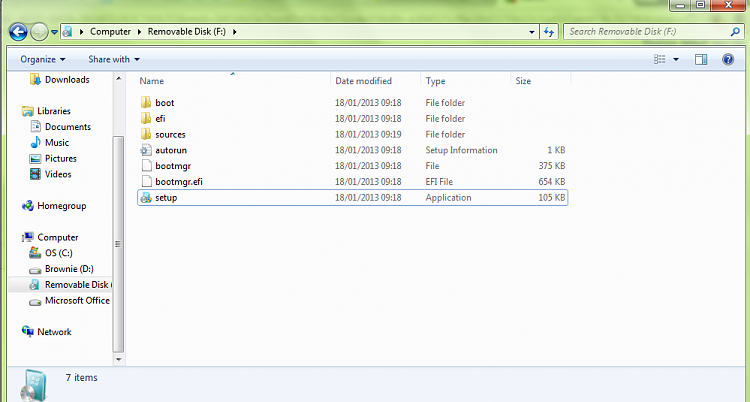 So my question is, what has the windows 7 usb download tool done to the usb flash drive to make it read only? And how can I undo what it has done so I can format it and return it back to my friend?