Here is the screenshot you requested: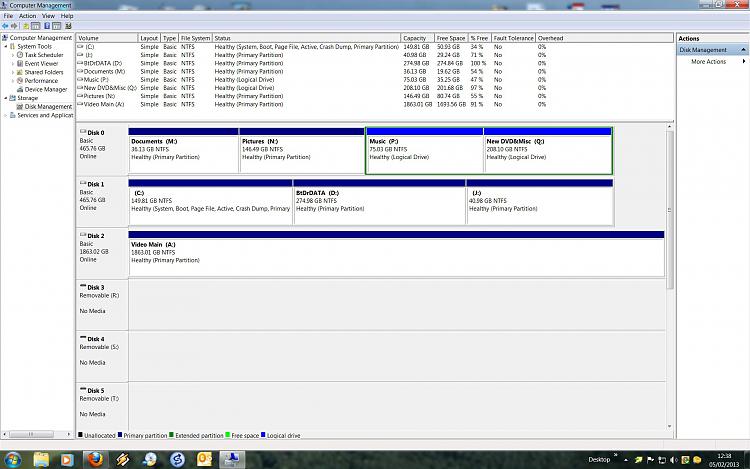 Disc 0 with M, N, P, Q is the RAID0
Disc 1 is the non-RAID Win 7 boot partition C, a data partition D, and partition J holding the XP installation.
Disc 2 is a new SATA3 drive attached to the Marvell controller.
Interestingly, in XP some of the drives have different letters to Win 7(not the RAID partitions) The C drive becomes D, the D partition is changed (obviously - but I can't remember what to) The A partition is also something else (which I've changed to X)....guess this is because in XP, A is reserved for the floppy drive
When I was investigating the cause of the hanging Win 7 Explorer, after searching, I found the answer on another forum (unfortunately I cannot find it now) where the writer said that re-connecting all drives would solve the problem... and he was right...fixed it immediately.
I will go through the fundamentals you suggest, but it does seem to be running well now.
Thanks again