Using Universal Extractor I was able to extract the .exe down to these: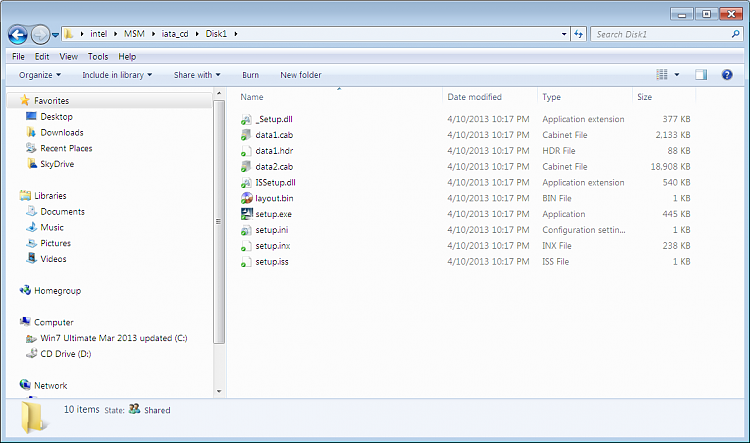 I don't see the driver there but it may need to be extracted further from the .bin or .cab files.
One of our Driver or Hardware experts should know how this is handled or spot the correct download on the Giga Support Downloads page since it would have to have a free-standing driver available for cases such as this:
GIGABYTE - Motherboard - Socket 775 - GA-EP45-UD3R (rev. 1.1)
You can also choose to break the RAID by installing easily to one HD and then use the other for storage and file and image backup which is a more modern method.