So I originally had Windows 7 on Disk 0.
I shrunk 140GB of space so I can install Windows 8 as a dual boot.
I used a bootable Windows 8 Setup Disk to install Windows 8.
I installed Windows 8 to the empty 140GB partition.
- My system doesn't show the option to choose which operating system I want to use.
- System automatically launches to Windows 7
- Windows 8 not shown in Boot tab of msconfig:
Here is a screenshot of my Disk Management: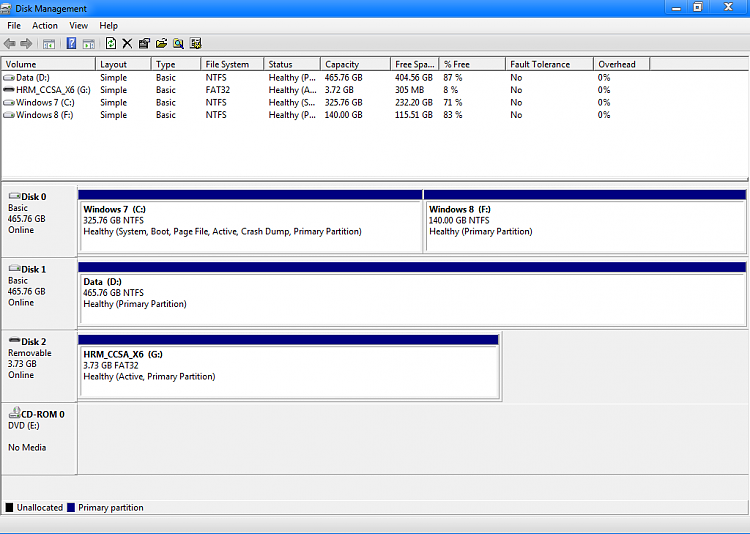 Any help is appreciated. Thanks