You were absolutely right, Kaktussoft. There was a SETUP file in there but something goofy must have happened with my first extraction. I extracted a second time and there it was. Sorry about that. So I don't know how XP connected to the internet for those update downloads but it did and I am up to date. Everything is working but oddly, the sound control slider on my laptop's volume works properly for XP but entirely opposite in Windows 7. For example, in XP, if the slider is muted there will be no sound. But in Windows 7 if the slider is on any level but mute, there will be no sound. Weird, huh? And there is this popup that appears everytime I start XP. I will take a camera pick and include that next time because I haven't any idea what it is asking for. Whether I hit OK or Cancel it seems to make no difference.
Here are 3 screenshots showing my complete Device Manager.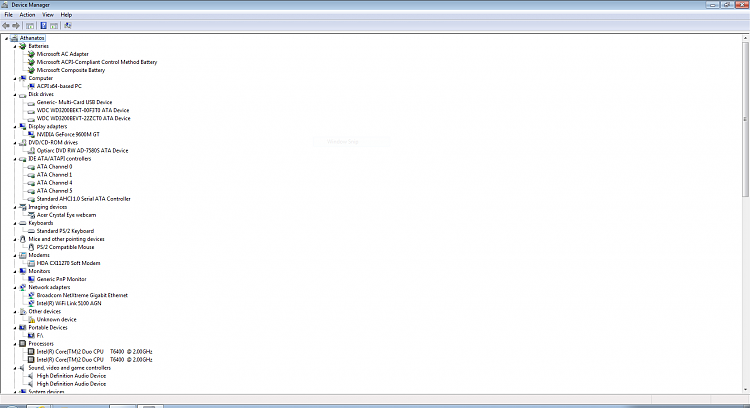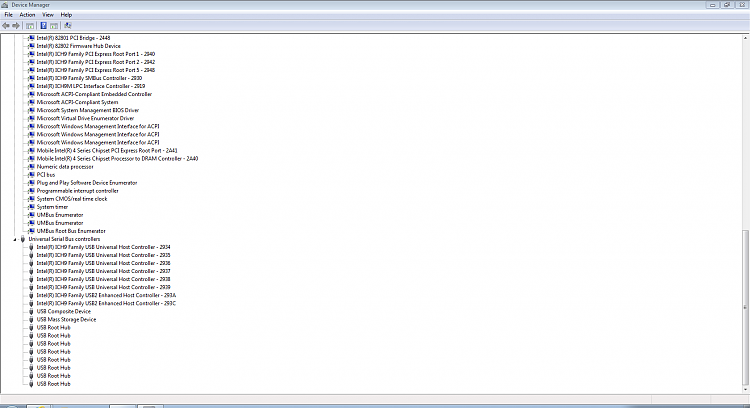 I am so excited to start those games you have no idea!!!! But I have to take things in order. Norton is presently installed for the Windows 7 partition but I still need to install it on the XP partition. I'm so thrilled. You guys have been incredible and I couldn't be happier.