Hi folks!
I've been experiencing some troubles installing Windows 7 from a bootable USB.
I was so clever that I deleted all the partitions even with my Windows 8.
I was trying to downgrade and had loads of issues getting the USB to work, but that's fine now and I got to the setup. However, I had problems with partitions unable to be written onto. I have cleaned and formatted and set the partition to ntsf as I found somewhere in these forums. At The end, I'm still getting the same old error setup was unable to create a new system partition..............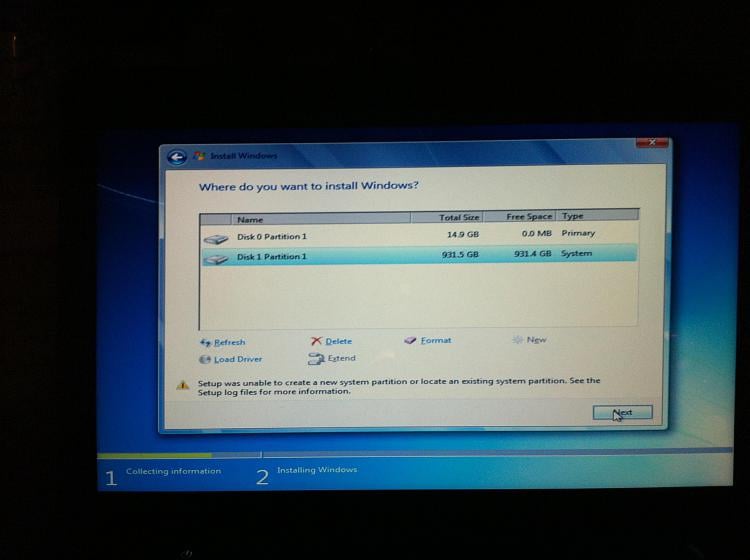 Any help would be greatly appreciated