Hello,
I posted this thread earlier today
Moved Pagefile.sys to second HHD and old pagefile.sys still on primary
. To sum it up, I have a small SSD (C drive) and a large HDD (F drive). I read about the SSD read/write cycles and wanted to move the filepage.sys to my HDD along with saving room on my SSD. The SSD has my OS and processing heavy programs and HDD has everything else. I successfully moved the pagefile.sys to my HDD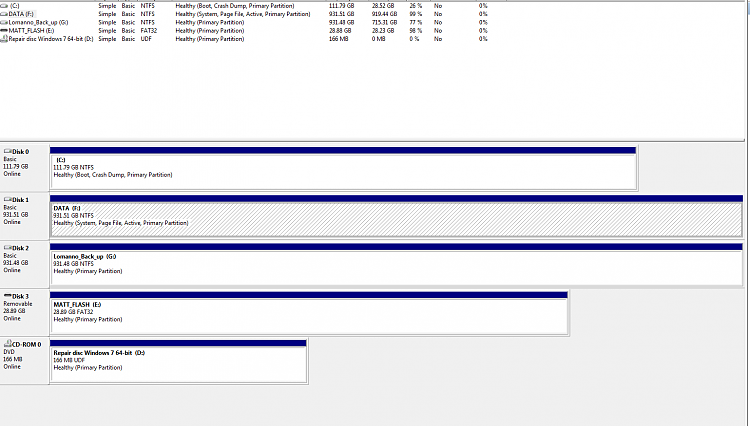 .
During the thread, SlartyBart brought up a good point that I didn't think about.
Looks as though you can delete pagefile.sys on the C:\ drive.
The only pagefile flag is on the F:\ drive.

You might have to change security on C:\pagefile.sys before it will let you remove it.

Your disk configuration is a little different, there is no System Reserve 100 Mb partition and the System, Active flags are set on the F:\ drive.

This will work with one caveat, your system will not boot (or it will BSOD) if you remove the F: drive.
So don't remove the F:\ drive
My F:\ drive is an internal drive,, but what if it fails and I can't load my OS? Is there a way to have my C drive have everything required for booting and put pagefile on my F:\ drive?
Matt