Yep, it is always desirable, to put the HDD either in a good external casing or hook it up into a desktop as a second drive and do all the troubleshooting for then we will be operating in a known environment eliminating the unknown add-ons.
But then the OPs may not always be equipped to do that. But again if it comes to that he has to do it.
So in this case I would first examine whether there are any telltale signs of the HDD being a GPT one.
Because of the unknown interface, I would not rely on the conventional partitioning software like partition Wizard or AOMEI Partition Assistant or even Windows but would rather examine the contents in the physical sectors.
To the OP:
Install Bootice ( the correct bit version of your OS) and examine the partition information.
Booooooooting ? View topic - [ BOOTICE: A poweful boot-related utility ] - v1.3.2.1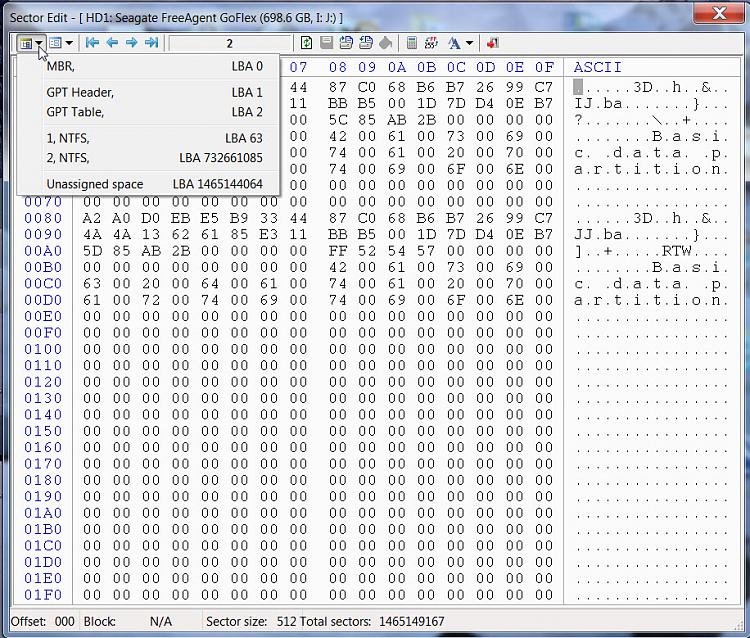 Does it show the GPT header, GPT table, and the partition LBAs?
If yes, then take it out of the dock and put it in an external casing ( better still if you can hook it up as a second drive on a desktop). In all probability, you should be able to access the drive.
If no, then don't give up so easily.
Examine the last sector(nth sector), n-1 sector, n-2 sector, n-3 sector etc., upto about say n-10 sector. That is where the backup of the GPT data exists and if it is real GPT partition data even if it is missing in sector 1 to sector 62, the backup will always be taken and rewritten when you place it in an external drive(desktop) and you should be able to access the drive.
Note: All this only if it is really a GPT drive, and you have not manipulated the drive in any way on the dock ( save for the MBR write in sector 0 you had already done. For a GPT drive what is in sector 0 is irrelevant, in a sense, as long as the partition table in it -which will be read as a single unrecognised partition by GPT-unaware systems/programs - has not been overwritten. I believe your MBR write has only written the MBR code and not touched the partition table in sector 0)
For more information and acquaint yourself with Bootice
Lost partitions!
(But you will do only what is indicated in this post - examine and report.)
EDIT: Take screenshots using Windows Snipping Tool and upload it.